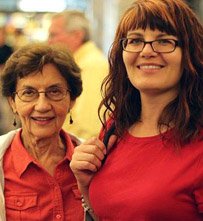 I've been to Madison once, and I remember a lively college town with a fun main street (State street) offering plenty for the local 'under 24-or-so' crowd. Never did I imagine that I would be researching and putting together a page highlighting the assisted living facilities located in Madison.
And yet, there is, aside from the university atmosphere, a significant population of seniors living in Madison (close to 10 percent)! Perhaps it is because Madison has the job of being the major city in south-central Wisconsin, providing much of the medical services for the surrounding smaller towns. It's also a nice city, and even for seniors, there's lots here that would entice many of them.
Assisted Living Directory has listed most of the assisted living options in Madison on this page. A difference you'll find with our site, compared to others, is that we allow facilities to be contacted directly, and safely. We also offer help, only if you need it – you are never forced into, or tricked into 'requesting help.'
I also always try to highlight important local and state resources to help you with your research. An important site and agency to remember is the Dane County Area Agency on Aging, offering a wide range of services and supports to Madison and Dane County seniors 60 years of age or more, and "The amount of assistance that is provided is dependent upon the needs of the older adult." Many services and programs area at no cost, and it's a good place to ask a question, or to seek assistance for finding appropriate support if you are a senior (or have an elderly loved one) who needs help. Intro by D. Besnette
Learn Facility Monthly Costs (Low/High) and Inspections & Complaints – Madison
Video Tutorial Produced by Assisted Living Directory
Assisted Living & Senior Care Options for Madison
Address: 8210 Highview Drive Madison, WI 53719
Phone: (608) 827-2990
877-345-1716Pricing & Availability
Map
Address: 2879 Fish Hatchery Road Fitchburg, WI 53713
Phone: (608) 807-0325
888-985-4427Pricing & Availability
Map
Pet friendly
24-hour on-site Resident Assistants
24-hour call system
Full-time RN on staff
3 nutritious, home-style meals and snacks daily
Daily recreation, wellness and social programs coordinated by our Life Enrichment Coordinator
Scheduled transportation
Basic utilities
Weekly housekeeping
Weekly linen services
Apartment maintenance
Raised garden beds
Beauty & Barber Shop
Ample Parking
Ample storage
A variety of private apartment styles and sizes
A Smoke-Free Environment
A Community Full of Spacious Common Areas
Art classes
Close to Bus Lines
Address: 333 West Main Street Madison, WI 53703
Phone:(608) 283-2000
866-981-5725Pricing & Availability
Map
Address: 1601 Wheeler Road Madison, WI 53704
Phone: (608) 249-5558
877-644-2963Pricing & Availability
Map
Address: 5601 Burke Road Madison, WI 53718
Phone: (608) 268-9100
888-723-8284Pricing & Availability
Map
Assisted Living
Rehabilitation
Short-term-stays
Address: 5565 Tancho Drive Madison, WI 53718
Phone: (608) 230-4000
888-985-4427Pricing & Availability

Assisted Living
Memory Care
Rehabilitation
Spiritual Life
Address: 718 Jupiter Drive Madison, WI 53718
Phone: (608) 663-8600
866-981-5725Pricing & Availability
Map
Assisted Living
Skilled Nursing
Memory Care
Address:7710 North Brookline Drive Madison, WI 53719
Phone: (608) 662-7622
866-981-5725Pricing & Availability
Map
Address:5784 Chapel Valley Road Fitchburg, WI 53711
Phone: (608) 274-1111
877-644-2963Pricing & Availability
Map
Assisted Living
Memory Care Facility
Additional Support
CSA Certified Senior Care Advisors For Madison
Our service is 100% free to you.
We are local to Madison, and can work with you through any, or all steps of the process of finding affordable and appropriate (for your situation) assisted living, memory care, or independent living in Madison.
Our services and assistance cover so many possible areas and aspects of the assisted living search, and each family we work with is treated as having a unique and individual set of needs and possible living solutions.
1-866-333-6550Pricing & Availability

Learn which facilities in Madison have done well (or not) with state inspections and surveys
Learn what types of insurance and payment options different facilities accept
Help you through complex paperwork and contracts
Suggest facilities that meet your need, personal situation and desired location
Introduce you to facility owners/administrators, set up tours, and accompany you on tours (if you wish).& much more!
Check out our video tutorial highlighting how to learn facility inspections & deficiencies for Madison and Wisconsin statewide. This is also another great way to simply research facilities and senior care!