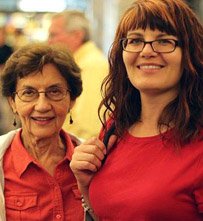 This pages is dedicated to the handful of assisted living facilities and residential care homes located in Lufkin, Texas.
All facilities listed here may be contacted directly and safely.
Lufkin and Angelina County seniors, as well as their families and the caregivers who assist them are fortunate to have the Area Agency on Aging of Deep East Texas serving them.
This agency, like agencies across the county, offers numerous services and programs designed to help seniors to remain independent, and to support those living in a structured care environment, like assisted living. Services can include: Care Coordination; Caregiver support; Ombudsman support; Nutrition and Meal Services, as well as information, referral and assistance to help guide patrons to appropriate agencies and services. Intro by D. Besnette
Lufkin Assisted Living: Featured Facilities, Video Tours & Services
PineCrest Retirement Community offers independent living, assisted living and memory support to senior adults.
As shown through this lovely video, there are wonderful activities to participate in at PineCrest. Holidays are certainly a cheerful time here, as residents brush up on their singing chops for a few carols!
"PineCrest is the only Continuing Care Retirement Community in East Texas providing a full range of residential options"
Phone: 936-634-1054
877-644-2963Pricing & Availability

A fun video prepared by the Lufkin Chamber on why people love Lufkin! For those of you considering retirement here, this may be the video to sway you to do so!
Visit the Lufkin Chamber website for more information about this town situated amid the beauty of Texas forest county!
866-315-1354Pricing & Availability

Assisted Living & Senior Care Options – Lufkin
"At PineCrest, we have on-site banking, a grocery store, library, chapel, four beauty salons, an exercise facility, and even a private dining room where you can entertain friends and family. "
Address: 1302 Tom Temple Dr Lufkin, Texas 75904
Phone: (936) 634-1054
Total Beds/Capacity: 78
Type B Facility
More Information
Map
1-877-616-7329Pricing & Availability

All maintenance of building and grounds
Trash collection
24-hour emergency call
Regularly-scheduled transportation
Full-time Director of Activities
Weekly housekeeping
All utilities with monthly electrical allowance (phone and cable not included)
Maintenance personnel on duty at all times
Dining options
Convenient parking
Linens provided
Address: 300 N Bynum Lufkin, Texas 75904
Phone: (936) 637-7215
Total Beds/Capacity: 42
Type A Facility
888-981-6827Pricing & Availability
Map
Address: 406 Gobblers Knob Rd Lufkin, Texas 75901
Phone: (409) 639-9727
Total Beds/Capacity: 48
Type B Facility
888-723-8284Pricing & Availability

***Helpful Tip – The State of Texas offers an excellent assisted living search tool that offers comprehensive information on Type A, Type B, Type C (adult foster care) facilities in Texas, including Lufkin!
Questions about Facility Costs or Availability? 866-333-6550
***A great, state-of-Georgia database of senior services and assisted living – another useful & trustworthy research tool!
Lawrenceville Senior Center

Address:

225 Benson St. Lawrenceville, GA

Phone: (770) 923-3100

The Lawrenceville Senior Center serves as a common place for seniors to enjoy games, classes and events in a fun atmosphere. The Center is for seniors/adults over age 60, and offers activities such as arts and crafts; presentations on topics such as legal aid; holiday-specific parties; and health fairs.
Adult Day Centers & More
Salvation Army Senior Adult Day Center
"TSN provides a broad range of FREE benefits to senior activity centers, senior residences, and other mature adult facilities nationwide"
Memorial Medical Center – Lufkin
Additional Support
Learn facility inspections and citations for facilities in Lufkin and Texas statewide. This is also an excellent, noncommercial way to research facilities and care options using state data and resources!

Questions About Facilities Costs or Availability? 866-3336550