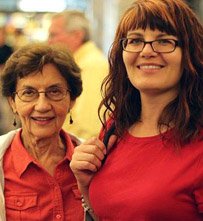 Did you know that by some estimates 4% of Americans identify themselves as being gay or lesbian? In California alone, an estimated 1.3 million of adults are gay, lesbian or bisexual, though more than half of those are bisexual. There are over 3 million LGBT seniors living in the US today by many estimates.
Quite unfortunately, there are very few (relatively) assisted living facilities that are geared specifically towards gay seniors, or that will openly market themselves to the LGBT senior community.
One facility operator that Assisted Living Directory worked with for years – who owned a beautiful facility for LGBT seniors, eventually asked us to change how his listing was worded on our site. He did not want to advertise the LGBT aspect of his facility, as he felt it was scaring away potential 'straight' seniors, and he was having a difficult time filling beds. His beautiful facility, sadly, eventually went out of business.
Assisted Living Directory wishes to help promote any LGBT facility on this page, and our main pages as well. We'll also share news stories on the topic of LGBT senior housing.
We also offer a number of tips and suggestions (see our video) on researching and finding LGBT senior living. On a specific, local level, we recommend that you find your Local Area Agency on Aging (all cities, towns and even rural areas in the US are covered by one of these agencies, that serve seniors, families and caregivers. These agencies were created under the Older American's Act). These agencies often have detailed information on local senior services, care homes and facilities, and may be a great place to seek guidance, or ask a question about LGBT senior care and services where you are looking, or wish to be.
This page is dedicated to listing assisted living facilities and senior care options that accept gay or alternative lifestyles. We welcome any comments, suggestions or experiences you might have had (you may submit comments below), and of course, welcome any LGBT senior care facility or residential care home to list their information on this page (at not cost whatsoever).Intro by D. Besnette
Gay Friendly Assisted Living: Featured Facilities & Services
Stonewall Gardens Assisted Living is an intimate 24 unit community located at 2150 N. Palm Canyon Drive in the burgeoning Uptown neighborhood of Palm Springs. Originally built as a 1950's bungalow style resort, the newly renovated Stonewall Gardens offers stylish mid-century modern design, beautiful desert landscaping, and stunning mountain vistas. Located close to shopping, restaurants, and entertainment venues for music and art, the community consists of one-bedroom and deluxe studio apartments. The Uptown area of Palm Springs is emerging as a neighborhood with new and existing restaurants, hotels, and other businesses. Stonewall Gardens is close enough to the vibrant Uptown Design District while still being quiet and secure.
866-666-1057Pricing & Availability
Learn More
Independent or Club Condo Living
Transitional Living
Assisted Living
877-345-1716Pricing & Availability
Learn More
Situated in the heart of the Napa Valley we have a unique facility helping LGBT seniors age in place.
Moving to an assisted living home should never mean stepping back into a closet. LGBT-sensitivity training is high priority for staff working in our community we wish for our residents to live in a world free to be free.
Our 6 bed RCFE is located at 3100 Hamilton St. Napa, CA 94559
Kim Geis owner and Administrator.
(707)738-0413
866-315-1354Pricing & Availability

Another great LGBT facility find! Rosa's Chante in Tucson found Assisted Living Directory through Facebook, and really appreciated our video (above).
They commented:
I just watched your outstanding video. We are NOT holding back – nor are we backing away………lol!!
"Services to the GLBT community will include the same basic professional services that are fundamental to the industry, including the unique cutting edge and top-shelf expertise that Diaz has become very well-known for, in the mainstream market sectors. The brick-and-mortar parts of the expansion into the GLBT populace includes; counseling and advising clients, securing placement contracts with an assisted living home that will accommodate exclusively GLBT residents. Negotiations, permitting and licensing for a specialized and designated home are less than 30 days from finalization."
Contratulations on your facility – from all of us at Assisted Living Directory!
* News Article: Here is a 2013 article from the Washington Post, which highlights some of the 'frustruations' we've talked about on this page, and within the assisted living industry. "
Gay men, lesbians struggle to find caregivers and old-age facilities that dont discriminate
866-666-1057Pricing & Availability

Helpful Videos and Resources for Gay Friendly Assisted Living & Senior Housing
The National Resource Center on LGBT Aging is a comprehensive, Federally backed resource for LGBT aging issues and topics, including a very informative section on LGBT housing & Long-Term Care – which includes a page with a downloadable .pdf document from the Summer 2013 issue of SAGE matters, which "highlights a variety of LGBT housing projects around the country and the issues facing LGBT older adults and housing security." View and download this comprehensive .pdf document here.
888-985-4427Pricing & Availability

Article about the growth of, and need for more special-interest senior communities (like LGBT)

LGBT Elder Housing Summit Part 1
Find LGBT Senior Care in Portland and Multnomah County
The Multnomah County ADS (Aging and Disability Services) website has a great search tool that allows you to filter your search for adult care options by those that have experience with/welcome LGBT seniors in the Portland area!
Handling Discrimination in a Nusring / Senior Care
An excellent artcile by eCareDiary on handling discrimination by Tim Johnston – who is the the Manager of Education and Training for SAGE's National Resource Center on LGBT Aging. You can read the article, which offers several very helfpul suggestions and options (including where to get free legal advice to the LGBT community) if you suspect that you, or your LGBT loved one is being discriminated against, refused care, or receiving substandard care because they are LGBT. You can read the article here:
LGBT Elder Housing Summit – Video
How Obamacare(Affordable Care Act) Benefits the LGBT Community (Infographic)

Additional Support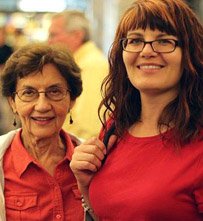 We have worked with a wonderful group of qualified, trained, and knowledgeable senior care advisors for over 5 years now…who are available to help you to research and find LGBT senior care & housing nationwide (there is absolutely no cost to use this service)!
As we have mentioned elsewhere on this page, we have learned that too often, LGBT-friendly senior housing facilities may be reluctant to advertise aggressively, so they don't 'scare' away other potential residents. This is unfortunate, and it also makes the search that much more challenging and time-consuming.
Our consultants can help you to research LGBT senior housing options such as assisted living and to let you know what is available closest to the area where you want to be.
This is a free service.
888-723-8284Pricing & Availability


Responses, Comments & Feedback:
We invite anyone who has had experience, success, or failure searching for LGBT senior housing. Your comments and feedback and advice may prove to be extremely helpful to others!
Nita Wrote:
There was a beautiful 'retreat' for gay/lesbian seniors in Northern CA that was forced out of business, partly due to not being able to market themselves without backlash…much as you have described. Sad.
3 December 2013 at 6.23 pm
---
Chris Wrote:
I hope that this page opens the door to more facilities embracing our gay seniors. Thanks for your work on it. There is not a lot of good info out there right now.
1 December 2013 at 3.13 pm