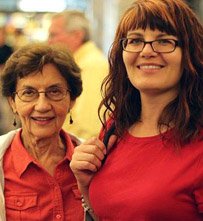 This page is intended to be a starting point for your research into assisted living and senior care in Dover, Delaware. The facilities listed here may be contacted directly, and safely.
Tip: Be wary of other senior sites that do this
One of the best State-of-Delaware resources available to learn more about assisted living programs, the Assisted Living / Elderly & Disabled Waivers, as well as other senior care programs and services is through the Division of Services for Aging and Adults with Physical Disabilities. From there, you'll be able to get a comprehensive .pdf guide detailing the many programs available to Older Delawareans. Intro by D. Besnette
Dover Assisted Living: Featured Facilities, Video Tours & Services

State Street Assisted Living is an assisted living community dedicated to the mission that every resident, and every staff member, is a vital part of our extended family. In keeping with that commitment, our family values are the guiding force behind everyone, everything and every day at State Street Assisted Living.
877-644-2963Pricing & Availability
Learn More

Imagine living just a short drive from beautiful beaches and bustling boardwalks. Welcome to Westminster Village, the only continuing care retirement community in central Delaware – land of tax-free shopping!
1-866-333-6550Pricing & Availability
Learn More
Located in the heart of Dover on 27 charming acres. We offer:
Independent
Assisted Living
Skilled nursing and rehabilitation
Additional Assisted Living Options for Dover:

150 Saulsbury Rd
Dover, DE 19904
(302) 352-2943
888-502-2057Pricing & Availability
Map
Retirement Living
Assisted Living
Alzheimer's and Memory Care
Memory Care
Short Stay / Respite Care
On-Site Rehabilitation

150 Saulsbury Rd.
Dover, DE 19904-2776
State Licensed Beds: 96
302-674-4407
866-666-1057Pricing & Availability
Map

1203 Walker Road
Dover, DE 19904-6541
State Licensed Beds: 80
302-735-8800
877-345-1716Pricing & Availability
Map
Alzheimer's
Dementia
Assisted Living

889 S Little Creek Rd
Dover, DE 19901
(302) 674-0566
1-866-333-6550Pricing & Availability
Map
Family Owned and Operated
Elderly Nursing Services
Alzheimer's Unit
Skilled Rehabilitation Services
Private & Semiprivate Rooms
24-Hour Professional Care
Medicaid and Medicare
1167 McKee Road
Dover, DE 19904-2268
State Licensed Beds: 99
302-744-3558
888-981-6827Pricing & Availability
Map