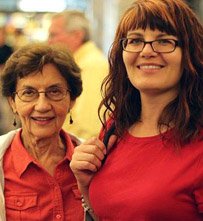 Cherry Hill, a township in Camden county, is currently home to 71,045 residents. Of this population, there are over 12,000 residents who are over the age of 65. This number represents a whopping 17 % of the population of Cherry Hill, which is much higher than the national average of 12.6%.
We have listed Cherry Hill's assisted living and memory care facilities on this page – each may be contacted directly and safely (unlike so many other senior/assisted living websites using questionable tactics).
Camden County's website has some excellent information on their Division of Senior Services page, which includes helpful pages relevant to a number of senior/aging topics such as: Information and Referral; Information on the Senior Citizens Day Center; Disabled Services Resource Guide; Counseling; Home Delivered Meals, and many more.
In addition, the Division of Senior Services coordinates an annual Senior Health Fair where seniors can enjoy a free meal, health screenings, and other relevant health and consumer information. We found a fun video of one of the more recent health fairs here. Intro by D. Besnette
Cherry Hill Assisted Living: Featured Facilities, Video Tours & Services
[Video] Assisted Living/In-Home Care in Cherry Hill
An alternative to assisted living, this "unique service combines the best of senior care in Cherry Hill with Assisted Living services to provide the preferred in-home care services for seniors. 856-273-6440
877-345-1716Pricing & Availability

Additional Assisted Living Options for Cherry Hill
Did you know that by choosing the map for each facility below, you'll be taken to a 'street view of a facility' & exterior photo of the facility?
Learn which facilities Cherry hill have immediate availability : 866 333 6550
1-866-333-6550Pricing & Availability

Spring Hills Cherry Hill
1450 Marlton Pike E
Cherry Hill, NJ 08034
(856) 298-1407
866-666-1057Pricing & Availability
Map
Assisted Living
Memory Care
Cherry Hill
490 Cooper Landing Rd
Cherry Hill, NJ 08002
Capacity/Beds: 103
(856) 482-9300
877-644-2963Pricing & Availability
Map
Assisted Living
Memory Care
Respite/Short-Term Stays
Cadbury At Cherry Hill
2150 New Jersey 38
Cherry Hill, NJ 08002
Capacity/Beds: 66
(856) 667-4550
888-981-6827Pricing & Availability

"In the Quaker tradition . . . Established in 1977 as a not-for-profit continuing care retirement community…"
Emeritus at Marlton Crossing
1979 New Jersey 70 (East)
Cherry Hill, NJ 08003
(856) 583-0935
888-985-4427Pricing & Availability
Map
Wellness Center with 24 hour 7 day a week on site licensed nurses
Memory Care
Assisted Living
Retirement Living
Alzheimer's and Memory Care
Short Stay / Respite Care
On-Site Rehabilitation
Arden Courts of Cherry Hill Alzheimer's Assisted Living
2700 Chapel Avenue West
Cherry Hill, NJ 08002
Camden County
Capacity/Beds: 54
(856)667-6543
1-877-616-7329Pricing & Availability
Map
Brighton Gardens of Cherry Hill
Cherry Hill, NJ 08003
Capacity/Beds: 132
(856) 424-7227
Brighton Gardens of Cherry Hill offers Assisted Living as well as Alzheimer's Care.
Features, services and amenities include:
877-644-2963Pricing & Availability

fine cuisine
customized service plans
wide variety of activities and programs
trips to Atlantic City
cooking clubs& Much more!
Additional Support
LOCAL Assisted Living / Senior Care Advisor for South Jersey & Jersey Shore
We have lived in Central & South Jersey for over 40 years, and it's our passion to help families to find the absolute best assisted living facility or senior care environment that suits their specific needs, desires and budget.
We invite you to learn more about our free service before you decide by using the contact form below. We will respond to you shortly!
866-666-1057Pricing & Availability