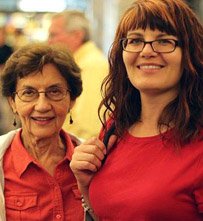 Although Brownsville is big – with a hefty senior population that will no doubt top 20,000 in the next few years. We were a little disappointed in researching this page for assisted living in Brownsville. There is, interestingly and confusingly not much in the way of good, robust information about anything having to do with seniors in Brownsville – at least that we could easily find at the time of this writing.
Of course, we were able to find very basic information about the various assisted living and Alzheimer's care facilities in the area, but most (actually all) didn't have websites that we could find, and no photos or videos. We then went to the City of Brownsville website, hoping to find a department of aging, or seniors – but we struck out.
However, we highlight 3 good state/local agencies and data sources in our video tutorial in this section offering information on facility options in Brownsville.
There is some scant information on the Parks & Rec page about offering some senior services at the Ringgold Civic Pavilion – but not much else. We hope that in the future, as the aging segment in Brownsville grows that there will be more detailed information on the web, and on the Brownsville city website.
[Video] How To Look Up Facility Health & Safety Reports – Brownsville, TX
Video Produced by Assisted Living Directory
1-800-278-9122Pricing & Availability