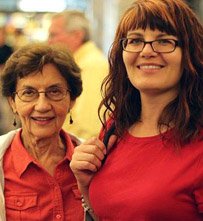 Why would anyone trust any senior care or assisted living site that excludes a facility's phone number, or direct contact information – forcing you to send your personal information to the 'site' to get those
important details? Unfortunately, in this industry, this is a common practice, one that we feel is a very questionable tactic.
Assisted Living Directory is quite different from other senior care sites. We allow and encourage facilities to post their direct contact information, and any other important data about their facility. For the assisted living facilities in Baton Rouge, each may be contacted directly and safely.
We also find value in highlighting other excellent local and state agencies to help you with your research. For Baton Rouge, we recommend that you familiarize yourself with the Capital Area Agency on Aging – which serves Baton Rouge's seniors, families and caregivers with a host of services and supports including: Caregiver Support (respite care, personal care, sitter services); Telephoning (calls to check on elderly citizens); Home-Delivered Meals; Personal Care services, and much more.
The CAAA may be contacted at: (225) 922-2525. Intro by D. Besnette
How To Find Senior Care by Parish in Baton Rouge
Video Produced by Assisted Living Directory
Highlighting a trusted, State database of Senior Care, including Assisted Living Facilities – by Parish!
888-723-8284Pricing & Availability

Assisted Living & Senior Care Options – Baton Rouge
8502 Jefferson Hwy Baton Rouge, LA 70809
(225) 932-9400
1-877-616-7329Pricing & Availability
Map
Assisted living
Alzheimer's & Memory Care
Short-Term Stays
4536 Perkins Rd Baton Rouge, LA 70808
(225) 928-1600
Director on duty Monday through Friday, and on-call evenings and weekends CNA Supervisor on-call as needed
877-345-1716Pricing & Availability
Map
24 hour supervision by staff trained in Adult First Aid
24 hour emergency intercom system in each apartment
Cost includes all utilities, except the telephone
Three delicious and well-balanced meals daily.
Special diets can be accommodated. There is no charge for meal delivery
Planned Activity and Exercise Program
Beauty Shop on second floor
Weekly manicures and polish
Monthly pedicures
Trash removal 3 times daily
Transportation to medical and dental appointments twice a week
Weekly housekeeping and laundry services. There is no charge for extra laundry, as we recognize Accidents Happen
Worship services
5445 Government St Baton Rouge, LA 70806
(225) 929-8917
877-644-2963Pricing & Availability
Map
24 hour supervision by staff trained in Adult First Aid
333 Lee Dr Baton Rouge, LA 70808
(225) 215-4500
888-723-8284Pricing & Availability
Map
Assisted Living
Memory Care
Nursing
9351 Siegen Ln Baton Rouge, LA 70810
(225) 765-7538
866-981-5725Pricing & Availability
Map
Assisted Living
Alzheimer's & Memory Care
Short-Term Stays
4101 Plaza Tower Dr Baton Rouge, LA 70816
(225) 296-0803
"…the premier lakefront independent living community"
1-866-333-6550Pricing & Availability
Map
8225 YMCA Plaza Dr Baton Rouge, LA 70810
(225) 769-9996
866-666-1057Pricing & Availability
Map
Additional Support