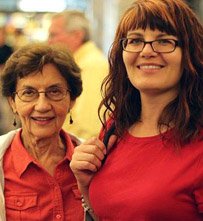 Assisted Living Directory has included Amarillo's assisted living facilities and residential care homes on this page. Every facility listed here may be contacted directly and safely.
Additionally, we always point out useful state/local resources to help you with your research (when they are available).
For Amarillo, we encourage you to become familiar with the Area Agency on Aging of the Panhandle which serves Amarillo's seniors, caregivers and families.
This agency offers: Information & Assistance; Benefits Counseling; Care Coordination; Caregiver Support & Much more. Additionally, you can contact Amarillo's Long Term Care Ombudsman through this agency by calling (800) 642-6008.
[Video] How To Get A Complete, Printable .PDF List of Every Facility in Amarillo
Video Produced by Assisted Living Directory
Also Learn about Type A and Type B Facilities – definitions
877-644-2963Pricing & Availability

Amarillo Assisted Living: Featured Facilities, Video Tours & Services:
Licensed and certified assisted living facilities for persons with Alzheimer's disease and other dementia. The Cottages are state-of-the-art residences for people living with Alzheimer's and other dementias. Each resident is cared for based on their own physical, mental and emotional needs in a warm, caring environment that makes it home for them. Under the supervisions of our 24-hour staff, we provide personal care assistance medicine supervisions, meals, snacks and specialized activities. Within our small community, we develop personal relationships with our residents. The unique floor plan and luxury finish out provides consistency and a home-like environment. Well-balanced meals are served family-style in each cottage. Our activity program is designed for memory impairment, and we offer personalized care for all stages of Alzheimer's, Parkinson's, stroke and other dementias.
877-345-1716Pricing & Availability
Learn More
Assisted Living Facilities & Senior Care – Amarillo

Goodlife Assisted Living
928 Westwood Dr Amarillo, TX 79124
(806) 418-4320
<<<<<<< HEAD
Availability/Pricing: (866) 315-1354
Map ======= Map >>>>>>> 8d26980be095c7bbb8ea448df71e96d166c7169b
888-985-4427Pricing & Availability

1300 S Harrison St Amarillo, TX 79101
(806) 337-5700
866-315-1354Pricing & Availability
Map
Retirement Living
Assisted Living
Skilled Nursing/Rehab
Long-Term Care
Alzheimer's Care
"is a locally-owned Assisted Living Facility (Type B) located in southwest Amarillo, Texas. Care is provided 24-hours a day and 7 days a week".
6301 Blake Ave Amarillo, TX 79119
(806) 351-0686
877-345-1716Pricing & Availability
Map
Daily meals prepared fresh and served in the dining room
Tasty snacks/nutritional enhancers offered daily Home healthcare/hospice welcome
Family wishes followed concerning specific personal care needs
Assistance with personal grooming, such as incontinent care, bathing, and dressing
Personal laundry is done twice weekly, or as needed
Medication dispensing and ordering completed as per physician's order
Fire / Smoke detectors and sprinkler system throughout the building
24 hour-per-day care
Private rooms with bathroom
Assistance with activities of daily living up to total assistance
Socialization and activities
Electric wheelchairs allowed if insured
Short-Term Respite Care
7401 Seville Dr Amarillo, TX 79121
(214) 452-2701
877-644-2963Pricing & Availability
Map
Retirement Living
Assisted Living
Alzheimer's and Memory Care
Memory Care
Short Stay / Respite Care
On-Site Rehabilitation
5500 SW 9th Ave Amarillo, TX 79106
(806) 352-7244
1-866-333-6550Pricing & Availability
Map
Independent Living
Assisted Living
Rehabilitation
Select Medical Rehabilitation Services
Memory Care
Skilled Nursing
Veterans Home
Senior Dimensions
6680 Woodward St Amarillo, TX 79106
(806) 352-0093
1-866-333-6550Pricing & Availability

6800 Plum Creek Dr Amarillo, TX 79124
(806) 353-5185
866-981-5725Pricing & Availability
Map
6811 Plum Creek Dr Amarillo, TX 79124
(806) 351-2271
888-723-8284Pricing & Availability
Map
6800 Plum Creek Dr Amarillo, TX 79124
(806) 353-5185
888-981-6827Pricing & Availability
Map

Hillside Haven Care Home Senior Long Term Hospice Assisted Living Amarillo Texas
"All of our residents are able to decorate their environments with personal furnishings to make them feel more comfortable and at home"
5230 Royce Dr Amarillo, TX 79110
(806) 358-7996
888-502-2057Pricing & Availability

7404 Wallace Blvd Amarillo, TX 79106
(214) 452-2702
877-345-1716Pricing & Availability
Map
Retirement Living
Assisted Living
Independent Living