Return to or visit our New Hampshire Assisted Living Directory page.
***Update, September 2014:  The PDF lists are no longer available, however, the State of New Hampshire has now switched to offering a very good search tool for researching/finding assisted living facilities statewide, in place of the PDF documents that previously existed. Please visit this page for the new/updated tool & facility lists:
http://healthfacilitysearch.dhhs.nh.gov/HFLVerification/Search.aspx?Facility=Y&SubmitComplaint=Y
I would like to point out to our users two excellent, noncommercial and very comprehensive lists for assisted living facilities, residential care homes, and many other categories of senior care for New Hampshire.
The New Hampshire Department of Health and Human Services offers a very good page for "Housing Services" that offers some very good information about  the types of care that can be found in the state.
Firstly, there is a 'Residential Care Facilities' .pdf that can be downloaded and printed.   Although this document is a few years old, it still offers a very thorough and comprehensive overview of Residential Care and Assisted Living Homes in New Hampshire, and will also identify which ones accept Medicaid
payments.  You can access this .pdf here: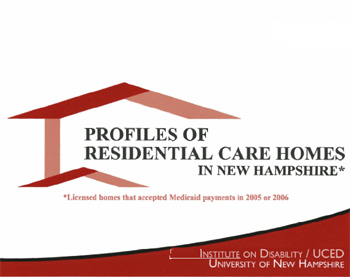 In addition, it breaks down each facility to identify how many beds (capacity), if there is a nurse on staff; whether transporation is provided; pets or no pets; and quite a few more parameters.
Next, the Department of Health and Human Services offers a "Licensed Healthcare Facilities" .pdf that also offers an excellent list of residential facilities, assisted living, memory care, and more, throughout New Hampshire.   Information includes the license number for the facility, the effective date, expiration date, and the administrator's name and phone number.
These lists should serve as additional ways to further your senior care research in New Hampshire using trusted, state-sponsored sources and data.