Learn About Maryland's Assisted Living Regulations
Maryland, like every state, has it's own unique set of assisted living rules, regulations and statutes that each care home, employee, owner and administrator needs to understand, and uphold on a daily basis.
These regulations should also be considered essential 'coursework' for anyone wishing to open an assisted living home in Maryland, as they give you a concrete idea of what is involved, and the standards to which you will be held by the State.
First, it's important to know who the agency responsible for overseeing and regulating assisted living in Maryland is.
This title goes to the Department of Health and Mental Hygiene, Office of Health Care Quality
What their site looks like: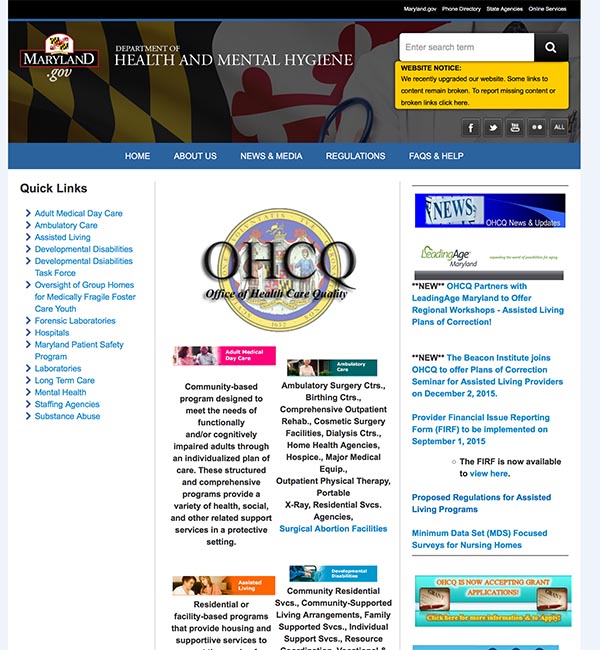 This site offers a great deal of information to providers and consumers.   In the Quick Links section you'll see a section for Assisted Living
A visit to this section offers information, and sections specific to Assisted Living in Maryland, including:
Consumer Information – useful for those researching assisted living
Reports
Licensure Application & Instructions for Completion
Training Events
Filing a Complaint
Forms
Regulations
and much more!
Additionally, you'll see, on the main page, phone and fax numbers for the Department of Health and Mental Hygiene.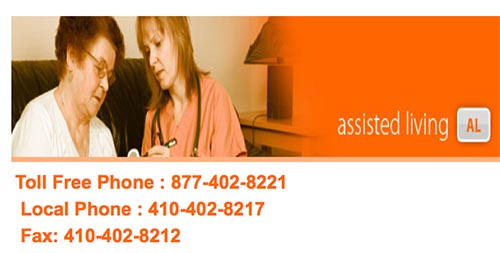 How To View and Get A Copy of Maryland's Assisted Living Regulations
The Office of Health and Mental Hygiene has a section dedicated to the State's Assisted Living Regulations, and it includes two important sub-sections:
Under the Adopted Regulations section, there is another sub-section specific to Assisted Living Programs, which then provides numerous additional pages, by topic or area, for adopted regulations including:
Purpose
Definitions (it is important to understand that each state defines assisted living differently)
Licensing
Levels of Care
Restrictions
Licensing Procedure
Licensure Standards Waiver
Uniform Disclosure Statement
Investigation by Department
Compliance Monitoring
Assisted Living Manager Training
Medication Management and Administration
Incident Reports
Physical Plant Requirements
Assist Rails
and many more.
The section for Assisted Living Programs looks like this: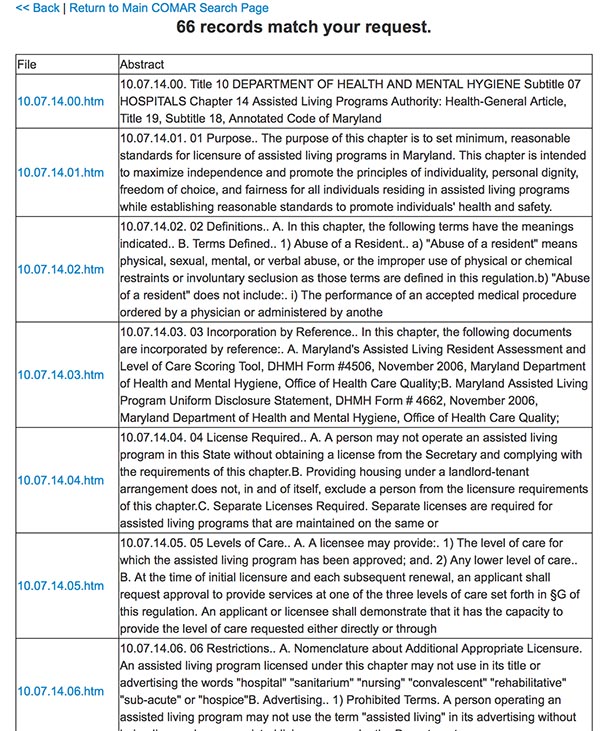 Any assisted living facility or residential care home in Maryland should be able to provide residents and family members a copy of state regulations should they be requested.
I recommend bookmarking these pages for future, and handy reference.
The Proposed Regulations section is exactly that – regulations that are on the table, but not yet law.  It's helpful to read through these from time to time to get an idea of what's to come, and to be able to voice your opinion for or against the proposed regulations before they are 'signed and sealed.'
There is an e-mail button/section that you can use to submit your information to regarding State Regulations, which will provide you periodic updates pertaining to the State's regulations.
There is also a direct email address for the Health Policy Analyst for Regulatory Affairs, and a physical address that you can send questions, concerns or comments to.