It makes my day when I can share truly excellent (and free) information with my site's users – information and data that I **know** will be helpful, and serve them well.
Often times, the GOOD information is not very findable when doing a search on the internet, since it usually comes from local area agencies on aging, or ADRC's – places that usually don't spend a lot of time marketing their information (due to lack of budget, time, staff, or whatever).
For Annapolis, Maryland, I am thrilled that there is a wealth of information on Assisted Living and other Senior Housing!
(Return to, or visit Assisted Living Directory's Annapolis page).
The great thing is that this information is free for the taking and is easily saved, or printed (since many of the documents and lists are already in a handy PDF-format)!
So, go to the Anne Arundel Department of Aging & Disabilities here:
At the bottom, there are a handful of links to some of the aforementioned documents.
They include:
A List of Subsidized Independent Living Apartments
"The renter pays 30% of total adjusted income (including income from assets)."
Here's a sample page:
Assisted Living Program Homes
Here's a sample page: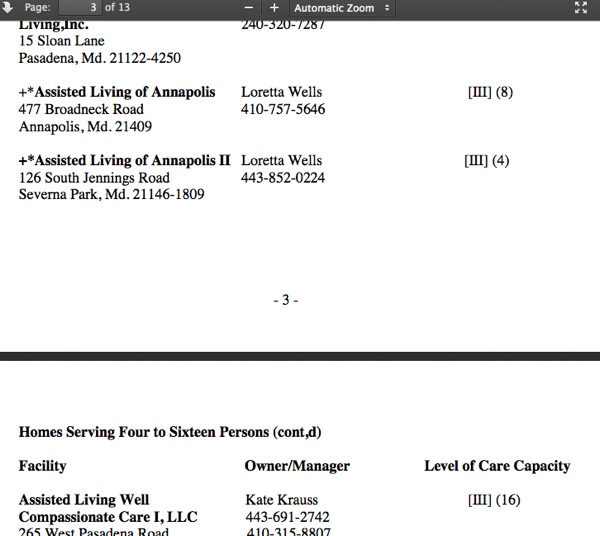 Assisted Living Subsidy Program
Here's a sample page: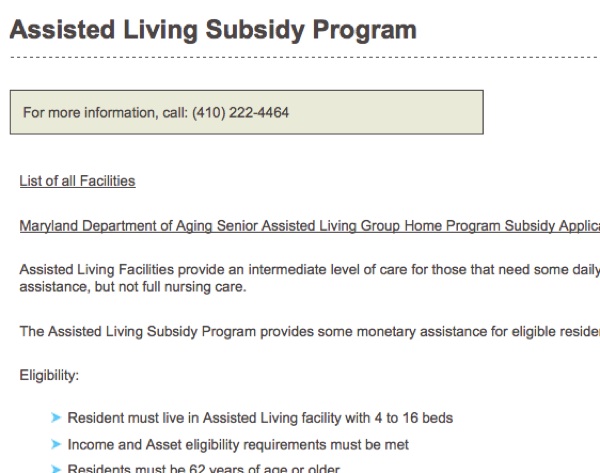 This is only a small sampling of what's available.
I am so impressed at the time, and effort that this Department of Aging and Disabilities has put into making information and data on senior care and assisted living program options in Annapolis easily available to families, caregivers or individuals.