Assisted Living Facilities & Senior Care - Los Angeles
***Use technology to your advantage: Selecting the 'map' for any facility listed here will take you to a map (of course) and a 'street view' photo of the facility. It's a great way to see the facility and the surrounding neighborhood!

List Your Facility - Any licensed facility in Los Angeles in good standing may participate on this page!
Join our Google+ Community & Discussion Group!
Learn More
Belmont Village of Hollywood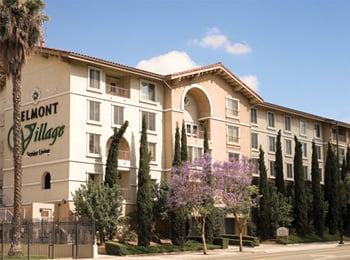 Belmont Village of Hollywood Hills is located next door to the Hollywood Bowl. Our beautiful community is just blocks away from the renowned Hollywood Highland center and the Kodak Theatre, home to the annual Academy Awards.

2051 N. Highland Ave. • Los Angeles, CA 90068 • (323) 874-7711
Map

Belmont Village Westwood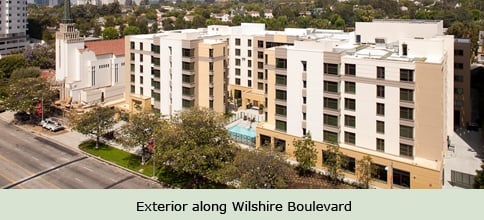 Belmont Village Westwood is conveniently located along Wilshire Boulevard's "Golden Mile," adjacent to the Westwood United Methodist Church and just a few blocks from the UCLA campus. The location is just minutes from Brentwood and Beverly Hills. Places of worship and healthcare institutions are all in close proximity.
10475 Wilshire Boulevard • Los Angeles, CA 90024 • 310.475.7501 • Map

Beverly Hills Carmel Retirement Hotel awaits you!
For over 30 years, The Beverly Hills Carmel has been a family-owned business that takes pride in the services and accommodations we provide. In fact one of our founders, Mrs. Eva Godel, was a driving force behind establishing these buildings; and to this day, can be seen on-site to ensure a level of service consistent with her original goal of providing truly elegant retirement living. From the kosher menu to the lovely living rooms and courtyard, many personalized touches welcome our residents.

The Carmel's have offered a great alternative for seniors who may need additional assistance with their daily routines, medication management, bathing and dressing or personal hygiene; but do not require the intensive services of a skilled nursing facility. With the assistance of our experienced healthcare staff, our residents enjoy leisure living in comfortable, home-like surroundings.

Beverly Hills Carmel South. A burgundy awning and large glass windows that look out onto Burton Way welcome guests who visit this beautiful, light stucco building. Mature trees and shrubs with planters that enhance the appeal of the location surround the building. Entry into our South building features a striking chandelier beneath an expansive ceiling, soft lighting and a friendly visiting area. This gracious community features 110 apartments and round-the-clock concierge service.

Our Rehabilitation Centre of Beverly Hills is the first Skilled Nursing facility built in the Beverly Hills area in over 25 years. It was completed in March of 1997, as a state-of-the-art, 150 bed Skilled Nursing facility. With large common areas and rich furnishings and decor, The Centre offers a healthcare environment unmatched in the existing Los Angeles area facilities.

Situated at the corner of 6th Street and San Vicente Boulevard, The Centre is centrally located a 1/2 mile from both Cedars-Sinai Medical Centre and Olympia Medical Center and only minutes away from Century City Hospital and UCLA Medical Centre. Adjacent to Beverly Hills, patients and families will have easy access to doctors offices and nearby shopping along Rodeo Drive and at The Beverly Center shopping mall.

The Centre is a multi-story complex. The ground level consists of administrative offices, dietary services and a large comprehensive Rehabilitation Unit. A specially designed conference room also offers families an opportunity for private family dining experiences.

For information, contact Kym E. Guy, Marketing Director • 805-490-4076 • Zip Code: 90048
FOREVER Assisted Living Facilities
FOREVER Assisted Living Facilities family-owned and operated Retirement Communities, senior services, assisted living facilities, providing Full Service Senior care: 3 meals daily, medication management, housekeeping,Assisted Living Residential Housing near Los Angeles. Established in 1989 and Open 24 Hours


Francis Gardens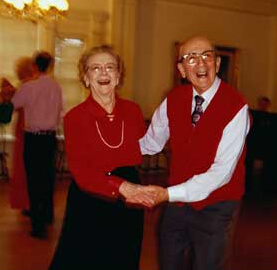 Francis Gardens combines the warmth and attention of family with hospitality services that are indicative of an elegant luxury resort hotel. Amenities and services include, but are not limited to: On-site professional nursing staff; Medication assistance; Physical, Occupational & Speech Therapy; Four Star Head Chef; Hospice Care; Respite Care; Pain Management & much more! Zip Code: 90005
(213) 382-0772

Garden of Palms - Assisted Living & Alzheimer's Community
Garden of Palms has proudly established a reputation as an assisted living community providing the finest accommodations and services.



Spacious, bright apartments with private baths


Lovely garden patios


Three delicious meals and snacks


Certified Kosher kitchen


Active social program


Daily housekeeping


Fresh linen and towel services


Beauty salon and barber shop


24-hour staffing


Scheduled transportation


Free transportation to and from medical appointments.


And… a convenient location, close to shops (The Grove), theaters and restaurants!

1025 N Fairfax Ave • West Hollywood, CA 90046 • (323) 656-7900 • Website

Grandview Palms Assisted Living
4061 Grand View Boulevard
Culver City, CA 90066
(310) 390-0565
RATES - studios from $3,625 - 1 bedrooms from $4,195 - 2 bedrooms from $5,775 (as of 09.13)
Website

Hollenback Palms - Assisted Residential Living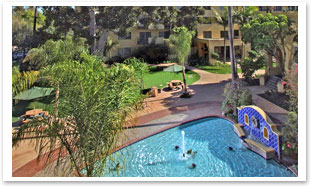 Our Assisted Residential Living Program (ARL) provides services to members in their residential apartments.


A beautiful 8.5 acre park-like campus


Residential living apartments


Assisted living apartments


2 Beautiful dining options


Hensel Health Center providing 24-hour Care


Wellness programs


7 Day per week activity schedule


Transportation to Drs. and Shopping


Numerous amenities


Multiple financial entry options
And much more!
(323) 263-6195 • 573 South Boyle Ave. • Los Angeles, CA 90033 • Map

Kingsley Manor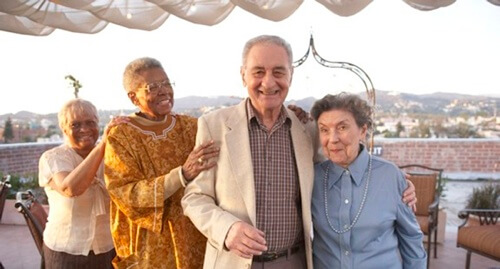 1055 North Kingsley Drive
Los Angeles, CA 90029
(323) 661-1128
Website

Melrose Gardens - West Hollywood, CA
Retirement Community & Assisted Living
We provide the comfort and independence of an upscale residence with the safety and security of round-the-clock support. Amenities and services include, but are not limited to:Light and airy apartments with private, modern baths; Three daily home-cooked meals with snacks; Close to shopping, theatre and great restaurants; High def Theater; Hair Salon & much more! Zip Code: 90046 (323) 876-1746
Solheim Lutheran Home - Eagle Rock, CA
Skilled Nursing, Assisted Living, Retirement Community, Memory Care
***U.S. News & World Report Ranks Solheim Lutheran Home Among "Best Nursing Homes for 2013"
Solheim provides four levels of care: Residential; Assisted Living; Special Care (Alzheimer's or cognitive); Skilled Nursing. Zip Code: 90041
(323) 257-7518
Website

Sunny Hills Assisted Living
Alzheimer's Care & Assisted Living Sunny Hills welcomes you at the front door with familiar sights, sounds, and aromas of home. There are freshly baked cooked at the Bistro, lively conversations in the parlor, laughter in the library and a helping hand when you need it. Zip Code: 90035
(310) 652-5606
The Cottages at Melrose Gardens
Alzheimer's Care & Assisted Living
lease visit us at Melrose Gardens and see for yourself why we are so proud of our beautiful setting, and so highly regarded in the community for our compassionate resident care and unsurpassed service.
Zip Code: 90046
Website

Sunrise of Playa Vista
Alzheimer's Care & Assisted Living
Exceptional landscaping; homelike exterior architecture; comfortable community areas; and friendly, smiling staff - you can't help but feel at home! Zip Code: 90094
310-437-7178
Westwood Plaza Retirement
Retirement Community & Assisted Living located in the heart of renowned Westwood in Los Angeles.
Amenities and services:



Attractive, airy and charmingly decorated rooms


Three nutritious meals a day, served in an elegant dining room


Lounge areas for reading, playing cards and socializing


Activities program professionally supervised by our full-time activities director


Beautifully landscaped interior courtyard


Comfortable community room with large screen T.V


On-site beauty and barber shop


Local transportation in our own van


On-site parking for residents and guests
Zip Code: 90064
(310) 475-8861
Assisted Living Videos - Los Angeles
| | |
| --- | --- |
| | [Video] Rate Increases at Assisted Living Facilities - This is a short video clip of Speaker-elect Karen Bass (D-Los Angeles) at a rally for the rights of California residents living in assisted living facilities. She addresses California's problem of having a much higher percentage of rate increases in assisted living facilities than in other states. |
Additional Support

Get Up-To-Date Facility Pricing
Learn how to look up Quality Ratings for assisted living facilities in Los Angeles and California statewide. This is also an excellent, stand-alone, and non-commercial way to find facilities, Residential Care Homes for the Elderly (RCFE's) and other categories of senior care!
Assisted Living Facilities & Senior Care in Los Angeles, California (CA)