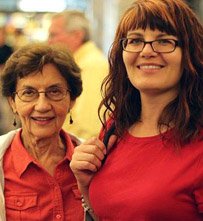 Monroe, Michigan is home to a handful of lovely assisted living facilities and residential care options. We think that Monroe is popular with seniors, as it's not so 'urban' as it's larger neighbor, Detroit, but is close enough to take advantage of the big city amenities and services, if needed.
We've listed the assisted living facilities in Monroe on this page, each may be contacted directly and safely. We also offer information for you, and contacts if you need experienced help with your research.
Items that may help you along the way:
Monroe is covered by the services and supports of the Area Agency on Aging 1B. This agency offers a plethora of services and supports to Monroe's seniors and families. Each city and area of Michigan (and the US) is covered by an "AAA (Area Agency on Aging)" to provide guidance, programs and support. Intro By D.Besnette
Monroe, Michigan Assisted Living: Featured Facilities & Services
Falkirk Assisted Living communities offer the finest assisted living experience, offering a sociable lifestyle for seniors wishing to maintain as much independence as possible. We offer a wide range of programs and services, all designed to enhance the health, comfort, and security of our residents. Falkirk is a community dedicated to the idea that your retirement years should be the most enjoyable of your life, and we are committed to providing you with a secure and comfortable lifestyle at a most affordable price. We invite you to see for yourself that our facilities are dedicated to providing the highest quality of service in some of the most upscale communities. We are much more affordable then you might think. Stop by for a tour and lunch on us TODAY.
& Contact Falkirk Directly!
866-666-1057Pricing & Availability
Features And Photos
ALCC is a Physician owned, licensed assisted living facility in a beautiful,home-like environment. Our caring staff is trained to meet the daily needs of each resident with respect and kindness. We offer assistance with all activities of daily living, three nutrional meals a day plus snacks and planned social activities and entertainment
877-345-1716Pricing & Availability
Features & Photos
Contact ALCC Directly!
Additional Assisted Living & Senior Care Options for Monroe
Address: 1605 Fredericks Dr Monroe, MI 4816200
Phone: 877-713-1027
888-723-8284Pricing & Availability
Map
Address: 2590 N Monroe St Monroe, MI 48162
Phone: (734) 243-4000
866-981-5725Pricing & Availability
Map
Nurses and doctors available 24 hours a day
Long-term Alzheimer's care
Trained professional staff
Spacious private suite
Emergency call system
Daily housekeeping and laundry
Planned activities
Long-term dementia care
Address:1615 Fredericks Dr Monroe, MI 48162
Phone:(877) 889-7570
1-866-333-6550Pricing & Availability
Map
Alzheimer's & Dementia Care Community
Additional Support
Questions About Facilities Costs or Availability? 866-333-6550
See the State of Michigan's assisted living/adult foster care home search tool to research facilities statewide in Michigan, including Monroe!
***Learn which facilities in Monroe have had their licenses suspended or revoked as a result of disciplinary actions.
Stuck? Need Personal, Experienced Help?
Alzheimer's / Memory Care
Assisted Living
Independent Living