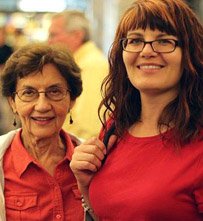 We get excited about assisted living – and when we research cities like Lexington, there's a lot to celebrate and be excited about. For starters, there are a wonderful and wide variety of assisted living facilities and senior care options in Lexington.
We've listed them on this page, and each may be contacted directly and safely.
We also love it when cities (and states) have great places you may go to get help, or to further your research. For Lexington, their Local Area Agency on Aging – which is, specifically for Lexington, the Bluegrass Area Agency on Aging and Independent Living which offers a superb, and trustworthy place to find local services and supports, caregiving help, or to just ask a question.
Any facility in Lexington in good standing may be listed on this page at no cost whatsoever. Intro by D. Besnette
Two Important Research Sites for Lexington, Kentucky Assisted Living
Video Produced by Assisted Living Directory
Lexington Assisted Living: Featured Facilities
Magnolia Springs Mission is "to enrich our residents' lives by fostering a culture and creating a community where everyone we serve is celebrated."
866-315-1354Pricing & Availability

& Contact Magnolia Springs Directly!
Senior Care & Assisted Living for Lexington
[Video] Two Important Research Sites for Lexington, Kentucky Assisted Living
Video Produced by Assisted Living Directory
Address: 3051 Rio Dosa Dr Lexington, KY 40509
Phone: (877) 888-3885
1-866-333-6550Pricing & Availability
Map
Independent Living
Alzheimer's & Dementia Care Community
Skilled Nursing Care
Personal Care Community
Address: 690 Mason Headley Rd Lexington, KY 40504
Phone: (859) 278-9080
888-723-8284Pricing & Availability
Map
Address: Lexington, KY 40509
888-981-6827Pricing & Availability

Assisted Living Apartments
Memory Care Neighborhood
Individually tailored support in a familiar environment is the vision behind Assisted Living at Edgehill
Address: 700 Mason Headley Rd Lexington, KY 40504
Phone: (859) 259-3486
877-345-1716Pricing & Availability
Map
Personal Care Assistance
Rehabilitation
Skilled Nursing
Basic cable
Respite/Short-Term Stays
"For over 25 years, Mayfair Village Retirement Community has provided a family friendly atmosphere offering a boutique style community for you to enjoy."
Address: 3310 Tates Creek Rd Lexington, KY 40502
Phone: (859) 554-2684
877-644-2963Pricing & Availability
Map
Address: 233 Ruccio Way Lexington, KY 40503
Phone: (859) 554-0060
888-723-8284Pricing & Availability
Map
Individually tailored support in a familiar environment is the vision behind Assisted Living at Edgehill
Address: 1121 Tanbark Rd Lexington, KY 40515
Phone: (859) 273-7377
877-345-1716Pricing & Availability
Map
Senior Living
Memory Care
Independent Living
Questions about Facility Costs or Availability? 866-333-6550