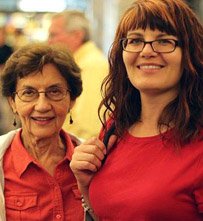 This section of Assisted Living Directory is dedicated to the assisted living facilities and senior care homes located in Chaska, Minnesota.
It's important to note that the facilities listed here may all be contacted directly, and safely!
Additionally, we recommend that you visit the Metropolitan Area Agency on Aging, which serves Chaska's seniors, families and caregivers. Here you'll find services and supports including, but not limited to: Family Caregiver Support; Healthy Aging; Pension Assistance, and much more! Intro by D. Besnette
Chaska Assisted Living: Featured Facilities & Services
Chaska, Minnesota – Hidden Creek Assisted Living
"Our Family Taking Care Of Your Family" Hidden Creek Assisted Living offers quality of care and quality of life in a small home like setting that you will not find in larger facilities. Because we are small, we are more personal, attentive and focused on caring for your family member.
888-723-8284Pricing & Availability
Learn More
Additional Senior Care Options for Chaska
Registered Housing With Services – Assisted Living Designation Auburn Courts
Address : 501 Oak St N, Chaska, MN, 55318-2071
Phone: (952) 448-9303
888-502-2057Pricing & Availability
Map
Skilled Nursing
Memory Care
Assisted Living
Independent Living
Additional Support