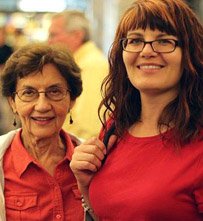 Cary is home to a good number of assisted living facility options both large and small.We've listed the many facilities located in Cary in this section.
Every facility here may be contacted directly and safely!
We also encourage you to visit our Raleigh page for even more care options nearby!
Cary is served by the Triangle J Area Agency on Aging, which serves Wake County with a variety of services, programs and caregiver supports including: Transportation services; adult day care; in-home aide services; senior care operations and much more! Intro by D. Besnette
Assisted Living & Senior Care Options – Cary, NC
300 Kildaire Woods Dr Cary, NC 27511
(919) 234-5223
877-345-1716Pricing & Availability
Map
Independent Living
Assisted Living
Alzheimer's Care
1206 W Chatham St Cary, NC 27513
(919) 462-9147
1-866-333-6550Pricing & Availability
Map
Assisted Living
Alzheimer's & Memory Care
Short-Term Stays

HeartFields at Cary
1050 Crescent Green Dr Cary, NC 27518
(919) 852-5757
Assisted Living
Memory Care
Alzheimer's / Dementia
Respite Care
Short Term Stays
866-666-1057Pricing & Availability

111 Mac Arthur Dr Cary, NC 27513
(919) 636-4238
888-502-2057Pricing & Availability
Map
Assisted Living
Alzheimer's/Dementia Care
750 SE Cary Pkwy Cary, NC 27511
(919) 651-3964
866-666-1057Pricing & Availability
Map
Assisted Living
Memory Care
201 Westhigh St Cary, NC 27513
(919) 460-8644
888-981-6827Pricing & Availability
Map
4000 Glenaire Cir Cary, NC 27511
(919) 460-8095
866-315-1354Pricing & Availability
Map
809 W Chatham St Cary, NC 27511
(919) 469-9309
1-866-333-6550Pricing & Availability
Map
7870 Chapel Hill Rd Cary, NC 27513
Alzheimer's & Dementia Care
(919) 636-4259
888-502-2057Pricing & Availability
Map
10820 Penny Rd Cary, NC 27518
Independent Living
(919) 617-9463
866-666-1057Pricing & Availability
Map