Find Assisted Living in Wilmington, North Carolina - Certified Senior Care Advisors
Our certified consultants will help to identify your assisted living needs, and help you through every step of the process. Our Advisors have received their Certified Senior Advisor certification to earn their expertise in Wilmington, North Carolina. Our service is 100% free to you!
---
3 Easy Steps In Finding The Best Senior Care In Your Area
Our Senior Care Consultants Will Perform:
Step One- The Assessment/Interview
Identify your loved one's care needs and preferences
Identify personal preferences/location
Identify hobbies and lifestyle preferences
identify budget preferences
Step Two- "Matching Needs & Preferences"
They will then "match" all the information from Step One and narrow down your options to 3 or 4 pre screened and CarePatrol approved care providers.
Step Three- Tour Our Recommendations
Our Senior Care Consultant can personally bring you to our recommendations for a tour (much like a realtor does) or if you would rather go by youself, we can arrange the details of your tour accordingly.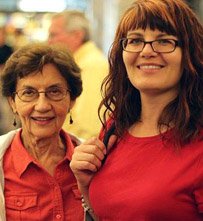 This page is dedicated to providing a useful and accurate starting point for your research into the many assisted living facilities and senior care options in the Wilmington, NC area.
For Wilmington, we've listed most, if not all assisted living facilities on this page (if you know of any we've missed, please let us know).
Each facility listed here may be contacted directly, and safely!
We'd also like to point out a great, not-for-profit place to seek additional information, assistance, and schedule of senior programs and events. This is through the Cape Fear Area Agency on Aging, which offers caregiver support, information and referral, ltc-ombudsman program, and numerous other programs and services.
Area Agencies on Aging are mandated under the provisions of the Older American's Act of 1965 to work on behalf of older adults. Intro by D. Besnette
Two Great State Research Sites/Agencies for Wilmington Assisted Living
Video produced by Assisted Living Directory
Learn how to find facility Star Ratings, Inspections Reports, Citations Information, as well as local senior care support!
888-981-6827Pricing & Availability

Wilmington Assisted Living: Featured Facilities & Services
At The Davis Community, we provide health and fitness, rehabilitation, assisted living, and skilled nursing care within our continuing care environment.
This includes the Health Care Center, a household model of care skilled nursing environment; Champions Assisted Living, an apartment-style community of active seniors; and a Rehabilitation & Wellness Pavilion for inpatient and outpatient physical, occupational and speech therapy. In a quest to be an all-inclusive campus for the elderly, The Davis Community's leaders embrace change and innovation.
888-723-8284Pricing & Availability
Features & Photos
Our beautifully landscaped facility in Wilmington offers the 'extra touches' such as an activity room, a beauty parlor and barber shop so you can look your best, a large, central courtyard offering fresh air, and a great place to socialize, as well as a piano parlor, and a private dining room! Medicaid Accepted.
888-502-2057Pricing & Availability
Features & Photos
Assisted Living & Senior Care Options - Wilmington
Helpful Tip: Did you know that every address (well, almost) has a 'Street View Photo' as taken by google maps? This is a great way to see what a facility looks like, even if they don't have a website address or photo gallery. For each facility below, click the 'map' to see where the facility is located, and a photo of the exterior!
List Your Facility Any licensed facility in Wilmington in good standing may list on this page!
Question about Facility Costs & Availability: (866) 333-6550
Join our Google+ Community & Discussion Group!
866-666-1057Pricing & Availability

2324 South 41st Street Wilmington, NC 28403
(910) 350-1980
888-985-4427
Pricing & Availability
Map
Alzheimer's and Dementia Care Community 3501 Converse Drive Wilmington, NC 28403
(877) 938-8659
1-866-333-6550
Pricing & Availability
Website
A lovely resident testimonial from Pauline Formyduval, a 14 year resident at Brigthmore!
2320 South 41st Street Wilmington, NC 28403
(910) 392-6899
Accept Medicaid: Yes
877-644-2963
Pricing & Availability
Website
Non-Profit Elder Care with a Mission
1007 Porters Neck Road Wilmington, NC 28411
(910) 686-6462
Video Tour
Assisted Living
Dementia Care
Skilled Nursing
Respite Care
End of Life Care
888-723-8284Pricing & Availability

1605 Robinhood Road Wilmington, NC 28401
(910) 762-9531
866-666-1057
Pricing & Availability
Map
2298 South 41st Street Wilmington, NC 28403
Phone: (910) 332-6899
Licensed Beds: 136
1-877-616-7329
Pricing & Availability
Map
Need More?
TIP: Find out state inspection report, rating, and any penalties issued for assisted living facilities in Wilmington. This should be considered extremely important and valuable information for any serious senior care search!
Learn facility Costs & Availability: (877) 616-7329