Learn Facility Availability:
1-866-333-6550


Assisted Living Directory
has been in service for over
11 years
! Learn how
Our Site is Different!
Learn something new today in
Assisted Living Directory's Blog!
Learn About Florida's Assisted Living Regulations: & How To Get A Copy
How To Find Spanish-Speaking Assisted Living: Florida Statewide!
How To Find Medicaid Assisted Living in Florida: Statewide!
Facility Violations & Inspections
- Florida


Florida Waiver Program: Covering The Cost of Care
Assisted Living for the Blind or Vision Impaired
The 4 Different Assisted Living Licenses in Florida: Learn About Each Type
Learn Facility Statements of Deficiencies: Excellent Public Records Database!
How To Get A Printable Facility List for Florida Statewide: Including How To Export It In Excel!
How A Tired Caregiver Can Find, or Create Respite Care: Including How To Cover The Cost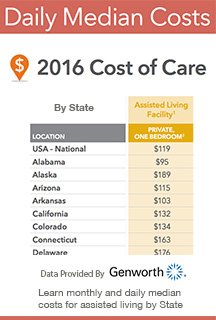 Florida Assisted Living Association:
1922 Miccosukee Road
Tallahassee, Fl 32308
Phone: 850-383-1159
Elder Abuse:
Report suspected abuse by calling 800-677-1116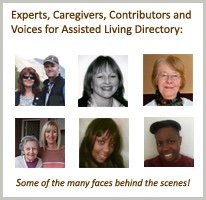 Ask A Question!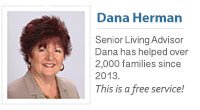 (866) 333-6550
Who we work with & why
Popular Help Pages:
Facility Questionnaire - A Printable (.pdf) of Important Questions To Ask Facilities
Assisted Living Definition & Description [Video]
Stubborn Seniors - When Does It Become Unfair To Family Caregivers?
Assisted Living Tidbits
Interesting questions about West Winds Assisted Living asked by our site visitors:
Q; Is this facility ONLY for senior citizens?
***This is an interesting and actually common question nowadays. There are many people out there who aren't seniors, who need, or can benefit by an assisted living facility such as West Winds. Examples are people with Young Onset Parkinson's, or other movement disorders. - ALD
Q; Do you accept Medicare and/or Medicaid? I'd also like to find out pricing and possibly schedule a tour of West Winds in the near future.
Q: My elderly aunt is in need of assisted living in your area. Unfortunately she has very limited income. Can you tell me what the costs are for your facility and if there are any programs in Florida to help seniors with living expenses?
Q: I am looking for a place for my parents, my dad has incontinence, and needs help dressing and bathing, which my mom usually does. Could you please send me more information regarding West Winds. Please include prices, conditions etc. I am looking to place them ASAP. - Ann
***Many facilities have waiting lists that can hold up a move-in for months. Checking to see if there is a waiting list as soon as possible will help with your planning! - ALD
Q: Does this facility accept the Diversion program? - Jennie
Don't be fooled by the Questionable Tactics used by many assisted living sites

Assisted Living Directory has a No Spam Guarantee!