Learn Facility Availability:
1-866-333-6550


Assisted Living Directory
has been in service for over
11 years
! Learn how
Our Site is Different!
Learn something new today in
Assisted Living Directory's Blog!
Ask A Question!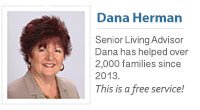 (866) 333-6550
Who we work with & why
Learn About Florida's Assisted Living Regulations: & How To Get A Copy
How To Find Spanish-Speaking Assisted Living: Florida Statewide!
How To Find Medicaid Assisted Living in Florida: Statewide!
Facility Violations & Inspections
- Florida


Florida Waiver Program: Covering The Cost of Care
Assisted Living for the Blind or Vision Impaired
How To Get A Printable Facility List for Florida Statewide: Including How To Export It In Excel!
Learn Facility Statements of Deficiencies: Great Public Records Search Tool
The 4 Different Assisted Living Licenses in Florida: Learn About Each Type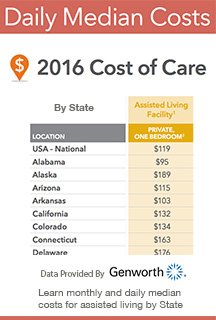 Florida Assisted Living Association:
1922 Miccosukee Road
Tallahassee, Fl 32308
Phone: 850-383-1159
Elder Abuse:
Report suspected abuse by calling 800-677-1116
Popular Help Pages:
How To Look Up Facility Violations and Citations [Video]
Area Agencies On Aging - How They Can Help You
Managing Grief and Loneliness - In a Long-Term Care Environment
Keep up with our future videos! 253,000 + views and counting!
Assisted Living Tidbits
Great examples of questions asked by our visitors about Villa ONI and assisted living:
Q: My cousin is already in a home after his stroke and other problems he has, but his wife who is starting with dementia wants to be by my cousin's side every day.as they been together for more than 50 years. Does your facility accommodate a couple as this? And also do you accept Medicaid and Medicare? - Maria
Q: Mother would require room alone as far as housing or apt. unit,suffers from Alzheimer's can be aggressive (forgets things,will get angry and argue with you, forgets to bathe has medical issues. Presently living alone in Florida. On Limited income (813/mo.Social security only)/Medicaid-Medicare insurance. - Evelyn
Q: Buenas, estoy buscando una unidad individual para alguien especial. Ella tiene medicaid y medicare tiene 87 algo de demencia y me gusto lo que dice en el video sobre el personal que atiende esta facilidad y el lugar donde esta. No conozco como es el proceso para ingresar ni el costo, no se si tiene disponibilidad alguna. Le agradecería si me pudiera informar al respecto.
Gracias .- Olga
Don't be fooled by the Questionable Tactics used by many assisted living sites

Assisted Living Directory has a No Spam Guarantee!