Learn Facility Availability:
1-866-333-6550


Assisted Living Directory
has been in service for over
11 years
! Learn how
Our Site is Different!
Learn something new today in
Assisted Living Directory's Blog!
Ask A Question!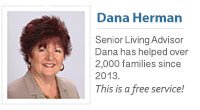 (866) 333-6550
Who we work with & why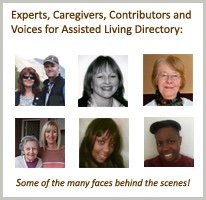 Learn About Florida's Assisted Living Regulations: & How To Get A Copy
How To Find Spanish-Speaking Assisted Living: Florida Statewide!
How To Find Medicaid Assisted Living in Florida: Statewide!
Facility Violations & Inspections
- Florida


Florida Waiver Program: Covering The Cost of Care
Assisted Living for the Blind or Vision Impaired
The 4 Different Assisted Living Licenses in Florida: Learn About Each Type
Learn Facility Statements of Deficiencies: Excellent Public Records Database!
How To Get A Printable Facility List for Florida Statewide: Including How To Export It In Excel!
How A Tired Caregiver Can Find, or Create Respite Care: Including How To Cover The Cost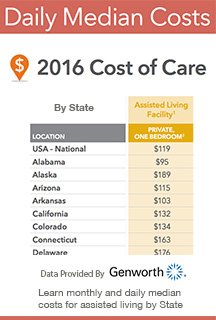 Florida Assisted Living Association:
1922 Miccosukee Road
Tallahassee, Fl 32308
Phone: 850-383-1159
Elder Abuse:
Report suspected abuse by calling 800-677-1116
Popular Help Pages:
Sanitation and Food Safety in Assisted Living - Who Regulates It?
Being An Assertive Senior - Getting Your Questions Answered!
Keep up with our future videos! 253,000 + views and counting!
Assisted Living Tidbits
Interesting questions and comments that we have received about My Bells and assisted living:
Q: How many residents do you have at your facility and what is your resident to staff ratio?
Q: My questions:
1) What is the monthly fee for your My Bells facility and are there other costs?
2) Does you facility accept Medicaid?
3) Do you accept people with Alzheimer's disease?
-Maria
Q: Hello, I am a case manager looking for a monitored ALF for a potential client within the agency served. - Anaelle
***This is a term we rarely hear - "monitored' which we assume means 24-hour awake care. - Assisted Living Directory
Q: DOES MY BELLS HAVE A "FLAT FEE/RENT THAT YOU CHARGE FOR A PATIENT'S LODGING,OR IS IT BASED ON THE PATIENT'S NEEDS? I AM LOOKING FOR A PLACE WHERE MY 79 YEAR OLD SISTER COULD GET THE CARE SHE NEEDS,JUST WONDERING HOW THAT IS WORKED OUT. - Marcus
***Another great add-on to this question might be to ask how often rates have increased historically at the facility you are interested in. - ALD
Q: We are looking for a facility for our father. He is of cuban ancestry and wants to live in Miami. He is 87 and his wife recently passed away. - Steve
Q: My mother does have Parkinson and I will like to know how much will be cost to provide her with the service you offer - Cristina
Q: Quiero saber si tiene cupo en su ALF para mi sobrina de 67 Anos, que es totalmente independiente no necesita ayuda para su aseo personal, maneja su propio carro y necesita libertad para salir, le agradesco su pronta respuesta llamandome - Gracias - Carlos
Q: I am looking to move my mother into a new assisted living home. I would like to find out how much the monthly cost is and if Medicare would cover part of the cost? - Joe
Don't be fooled by the Questionable Tactics used by many assisted living sites

Assisted Living Directory has a No Spam Guarantee!