Expert Help...If You Need It!
1-877-616-7329


Assisted Living Directory
has been in service for over
11 years
! Learn how
Our Site is Different!
Learn something new today in
Assisted Living Directory's Blog!
Learn About Florida's Assisted Living Regulations: & How To Get A Copy
How To Find Spanish-Speaking Assisted Living: Florida Statewide!
How To Find Medicaid Assisted Living in Florida: Statewide!
Facility Violations & Inspections
- Florida


Florida Waiver Program: Covering The Cost of Care
Assisted Living for the Blind or Vision Impaired
How To Get A Printable Facility List for Florida Statewide: Including How To Export It In Excel!
Learn Facility Statements of Deficiencies: Great Public Records Search Tool
The 4 Different Assisted Living Licenses in Florida: Learn About Each Type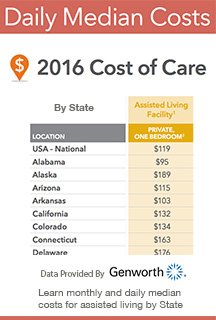 Florida Assisted Living Association:
1922 Miccosukee Road
Tallahassee, Fl 32308
Phone: 850-383-1159
Elder Abuse:
Report suspected abuse by calling 800-677-1116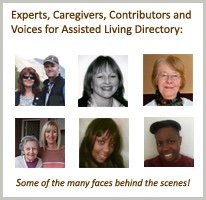 Popular Help Pages:
How To Look Up Facility Violations and Citations [Video]
Area Agencies On Aging - How They Can Help You
Managing Grief and Loneliness - In a Long-Term Care Environment
Assisted Living Tidbits
Examples of good questions and comments by our visitors about the Life Long Learning Center and assisted living:
What is the cost for your facility? My mother is living with my brother in Port Saint Lucie but he just can not care for her any longer. She is 70 yrs old. and has difficulty walking. She can feed and dress herself but needs help with bathing.
Q: Please send more information and pictures of present living. What do I have to do to set up a tour? Do I just stop by?
- Mike
***It's always advisable to set up an appointment, rather than stopping by unannounced. This way you can make sure that you have a contact person, and that you will be given dedicated time, and plenty of attention during your visit. - ALD
Q: Do you have private rooms available for one person that need his own space? He is on SSI - what is the cost? Can he come and go on his own? - Dianne
Q: Do you do respite care? If so, what's the maximum length of time a patient can stay and what is the cost. Also, how much per month is it for a resident to live there permanently?
Thanks.
Paula
Q: Good morning,
I would like to know if you accept the Medicaid Waiver. I am interested in relocating my father from Miami to Port St. Lucie where I live. - Jill
Don't be fooled by the Questionable Tactics used by many assisted living sites

Assisted Living Directory has a No Spam Guarantee!