Assisted Living Facility & Senior Care Options for Knoxville
List Your Facility - any licensed facility in Knoxville may include their information with us!
See a 'Street View Photo' of the facilities below by using the map link!

Join our Google+ Community & Discussion Group!
Learn More
Additional Support
John T. O'Connor Senior Citizen's Center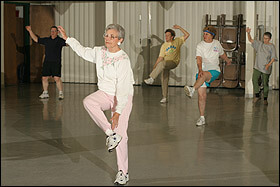 611 Winona Street
Knoxville, TN 37917
865-523-1135
Map

Learn about additional senior centers and programs on the City of Knoxville's website.
Additional Support
Essential Facility Data for Knoxville: This state-sponsored resource and search tool offers excellent, unbiased, and non-commerical information for senior care facilities statewide, including Knoxville.
You may also view facility licensure information, capacities and much more!
Assisted Living Facilities, Senior and Long Term Care in Knoxville, Tennessee (TN)