Assisted Living Facilities & Senior Care in Grand Rapids
Join our Google+ Community & Discussion Group!
Learn More

Clark Retirement Community
"Clark is a not-for-profit, continuing care retirement community, offering a full complement of services and residential options from independent living and assisted living to skilled nursing. If you should ever need additional care, you can remain at Clark."



Amenities include:


Arts Studio


Café (complimentary beverages)


Chapel


Computer Lab (with internet access)


Fitness Center


Library


Music Room


Painting Studio


Pool and Hot Tub


Recreation areas and Events

Services include:



Bank


Convenience Store


Hair Salons


Health Clinic (nurses & physicians are scheduled)


Housekeeping


Pharmacy


Scheduled Transportation


Therapy room and therapists (physical, occupational and speech therapy)

1551 Franklin St SE
Grand Rapids, MI 49506
(616) 452-1568
Website

Crystal Springs - Alzheimer's Care & Assisted Living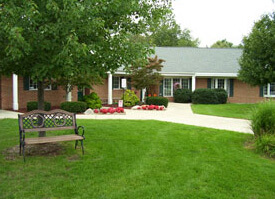 Life enrichment program


Hospitality team


East Coast like Pub


Entertainment


Respite refresh program


Therapy services


Laundry services


24 hour on-call nurse

Grand Rapids, MI 49508
(616) 281-8054
Edison Assisted Living

1010 Edison Ave NW
Grand Rapids, MI 49504
(616) 453-0581
Map

Heather Hills Retirement Village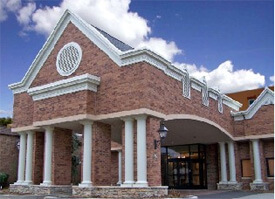 Retirement Community and Assisted Living Three meals a day


Weekly housekeeping


Limousine service


24 hour security


Utilities including cable


35 seat movie theater


Daily activities


Emergency response system


Beauty shop/barber services


On site bank


Private dining
Grand Rapids, MI 49546
(616) 942-1990

Hearthstone Assisted Living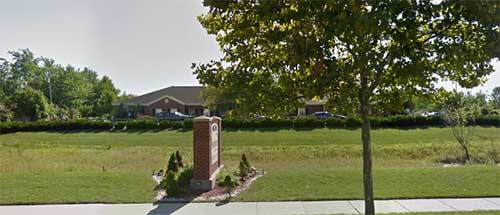 4352 Breton Rd SE
Grand Rapids, MI 49512
(616) 281-5170
Map

Holland Home - Raybrook Manor Assisted Living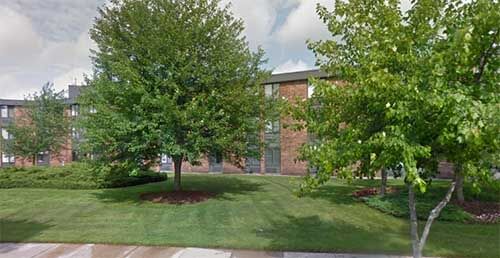 "Enjoy the warmth and hospitality of our attractive community—nestled in a beautiful suburban neighborhood and minutes from downtown Grand Rapids."

Raybrook Manor (Independent and Assisted Living)
2121 Raybrook St., SE
Grand Rapids 49546
616-235-5704
Website

Just like home
There are so many choices for your loved ones, we would like to invite you to come and see what 'Just Like Home' has to offer. Located in Grand Rapids in a quiet neighborhood, this lake front estate is a haven of comfort, care and love. Our private estate home features private or semi-private accommodations with shared baths.
Other features include a large in ground swimming pool, deck, community living room with cable and large screen tv, comfortable furnishings.
Our in-house Chef expertly creates fine dining menus and occasional not so healthy decadent desserts. Three meals and tea-time daily. Snacks, fresh fruit etc are available at all times.
Activities include shopping, theatre, BBQ's, saturday night dvd and popcorn, museums and anything else of interest to your loved one. Long term care all with the comforts of home.
We are not a nursing home, we strive for a family atmosphere. Additionally we are able to assist with medications, bathing and other daily activities.

We accommodate male, female, and couples.

And PETS ARE ALSO WELCOME.

Please contact us anytime for rates and tours.
Beth
angelsbrewbakery@yahoo.com
Maple Creek - Gracious, Affordable Senior Living - By Lutheran Social Services of Michigan

The Cottages: independent living The Terraces: catered living


The Woods: early and mid-stage memory care


The Lodge: rehabilitation and skilled nursing


The Chapels: embracing Christian warmth


At Home: quality home care

2000 32nd Street SE
Grand Rapids, Michigan 49508
(616) 452-5900
Meadowlark Retirement Village - Sparta, MI
"Assisted Living services are offered in a distinct area of Meadowlark that is licensed Adult Foster Care. Staff interact with residents throughout the day to ensure appropriate support services are provided."

The following services are included in the Assisted Living monthly rate:



Breakfast, lunch and dinner daily


Staff assistance and observation with medications, with Licensed Nurse oversight


Weekly housekeeping services


Assistance with personal hygiene, grooming, dressing and bathing


Reminders and cueing for memory loss and confusion


Laundering clothing and linens (weekly)


Stand by assistance with mobility or wheelchair transportation to activities and meals


Room furnishings (if necessary)
(616) 887-8891
Pilgrim Manor

"Whether it's Independent Living, Assisted Living, or the Skilled Nursing facility, our full continuum of care helps you maintain the highest possible level of personal health while enabling you to stay in your Manor home as your health needs change."

For more information, or to arrange a tour, contact us at 616-458-1133
2000 Leonard St NE, Grand Rapids, MI
Website

St. Ann's Home
Mary's Haven–our assisted living area - St. Ann's Home provides licensed nurses in our assisted living area 24 hours a day, seven days a week. Mary's Haven has a total capacity of 85 residents."
2161 Leonard St NW
Grand Rapids, MI 49504
(616) 453-7715
Website

Sentinel Pointe Retirement Community
"Independence with assistance.
Assistance with independence."
2900 Thornhills Ave SE
Grand Rapids, MI 49546
(616) 957-9767
More Information
Map

Sunrise of Cascade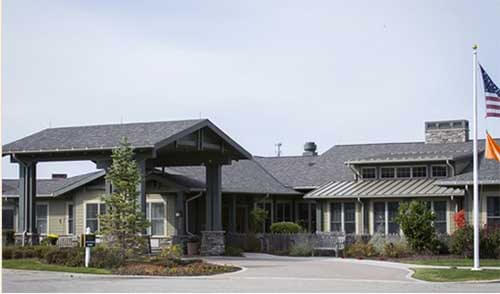 3041 Charlevoix Dr SE
Grand Rapids, MI 49546
(616) 942-7200


Assisted Living


Alzheimer's & Memory Care


Hospice Relationships


Short-Term Stays
Website

Beacon Hill at Eastgate
" Individually tailored service plans that provide for changing healthcare needs with assisted-care and skilled nursing facilities on the same campus."
1801 Breton Rd. SE
Grand Rapids, MI 49506
Phone: 616-855-1881
Map

Vista Springs Northview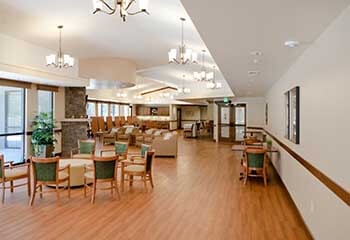 3740 Vista Springs Ave. NE
Grand Rapids, MI 49525
Phone: (616) 364-4690
More Information & Photos
Map

Additional Support

Get Up-To-Date Facility Costs
***Looking for More? The State of Michigan's Department of Human Services website has an outstanding search tool that allows families to look up assisted living, adult foster care, residential care homes as well as memory care facilities throughout Michigan, including Grand Rapids. As we discussed in our video tutorial on this page, this tool also offers information on facility inspections and violations - essential information if you are seriously considering any facility.
Assisted Living Facilities, Senior and Long Term Care in Grand Rapids, Michigan (MI)