Expert Help...If You Need It!
1-877-616-7329


Assisted Living Directory
has been in service for over
11 years
! Learn how
Our Site is Different!
Learn something new today in
Assisted Living Directory's Blog!
Learn About Michigan's Assisted Living Regulations - & How To Get A Copy!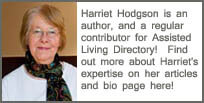 Costs & How To Pay For Assisted Living - What Do Medicare & Medicaid Cover?
How To File A Complaint Against A Facility - Statewide for Adult Foster Care Homes / Assisted Living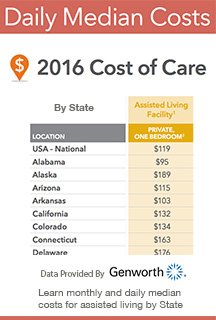 Michigan Assisted Living Association:
"The leader in advocacy, education, and resources for providers."

Tel: 800.482.0118
Elder Abuse:
Report suspected abuse by calling 800-677-1116
Ask A Question!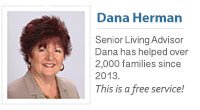 (866) 333-6550
Who we work with & why
Popular Help Pages:
How To Look Up Facility Violations and Citations [Video]
Area Agencies On Aging - How They Can Help You
Managing Grief and Loneliness - In a Long-Term Care Environment
Keep up with our future videos! 253,000 + views and counting!
Assisted Living Tidbits
Great examples of questions asked by our visitors about Sentinel Pointe and assisted living
Q: My father is on a very limited income. Is this a private pay facility or do you also accept insurance? What is the cost per month to live here? - Max
Q: Do you take a husband and wife together? - Marlene
Q: Looking for assisted living facility for my mom. Wondering if you take Medicaid once her money does run out. We have enough for her for 4 years, but she is only 73.... - Amy
Q: Do you also have an assisted living area at Sentinel Pointe? My mom broke her leg in 3 places and is non-weight bearing for 5 more weeks. She is a therapy situation right now but I want to find a good assisted living home for her that she can move into and enjoy the rest of her life there so she does not have to move again in the future. She is currently a 2 person transfer. Thanks - Rachel
Q: Hello! I am doing some planning for our future...can you give me am idea of the cost for either a single person or couple to be residents at your facility and what that would include? Is your a facility a "continuing care" option..ie nursing or memory care if needed? Thank You! Sally
Don't be fooled by the Questionable Tactics used by many assisted living sites

Assisted Living Directory has a No Spam Guarantee!