Learn Facility Availability:
1-866-333-6550


Assisted Living Directory
has been in service for over
11 years
! Learn how
Our Site is Different!
Learn something new today in
Assisted Living Directory's Blog!
Pennsylvania's Assisted Living Regulations: An Overview and How To Get a Copy
Pennsylvania Aging Waiver: Learn About This State Program
Inspections and Citations: Pennsylvania Facilities
Learn Your Resident Rights: There Are 49 Specific Resident Rights in PA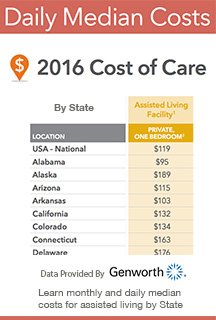 Pennsylvania Department of Aging
"Enhancing the quality of life of all older Pennsylvanians by empowering diverse communities, the family and the individual." Website
Elder Abuse:
Report suspected abuse by calling 800-677-1116
Ask A Question!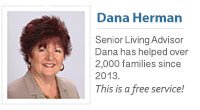 (866) 333-6550
Who we work with & why
Popular Help Pages:
How To Look Up Facility Violations and Citations [Video]
Area Agencies On Aging - How They Can Help You
Managing Grief and Loneliness - In a Long-Term Care Environment
Keep up with our future videos! 253,000 + views and counting!
Assisted Living Tidbits
Great examples of questions asked by our visitors about Above & Beyond and assisted living
Q: My parents are both 77 yrs old and disabled. My mother has MS, can use a walker for brief walks and has a motorized wheelchair for longer trips. My father has difficulty with balance and walking due to failed hip replacement surgeries. He can also do brief walks with a walker. They can both dress and feed themselves and handle most daily activities on their own other than things that require a lot of mobility. Their home was recently destroyed. This was their only asset other than their social security income. They are likely to get no compensation from the loss of their home. We have found them a 1-bedroom unit at a retirement community. They have only been there a few days, but it is possible that their mobility issues may not make this a viable option for them long-term. And the cost is above their monthly income. We are supplementing for now as we research where a better situation might be for them that might also be closer to their monthly income. Looking for any information you can help with. Your pricing, availability, etc, or any advice you might have on resources we can use to help us find the right place for them after this devastating loss. Thank you - Jennifer
Don't be fooled by the Questionable Tactics used by many assisted living sites

Assisted Living Directory has a No Spam Guarantee!