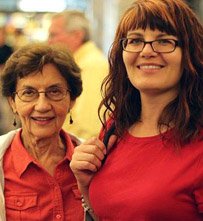 This page was created to provide a thorough, useful, interesting and accurate starting point for your research into Whitehall's handful of assisted living facilities (or Adult Foster Care Homes).
Each facility listed here may be contacted directly and safely!
We also recommend that you visit Senior Resources of Western Michigan, which serves as Whitehall's Area Agency on Aging. Here you'll find additional caregiver support, senior and aging programs, as well as other Aging and Disability resources. Intro by D. Besnette
Whitehall, MI Assisted Living: Featured Facilities & Services
Bush Creek is a private 6 bed assisted living home. We pride ourselves with our loving staff and home cooked meals. We have hands on staff that engage with the residents of Bush Creek
877-345-1716Pricing & Availability
Learn More
Assisted Living Options for Whitehall, MI
Join our Google+ Community & Discussion Group!
877-644-2963Pricing & Availability

6827 Whitehall Rd Whitehall, MI 49461
(231) 893-8730
877-644-2963Pricing & Availability
Map
Additional Support
Question about Facility Costs or Availability: 866-333-6550
Our Michigan assisted living page highlights a great State-sponsored search tool that lists additional senior care options in Whitehall, and the rest of the state!