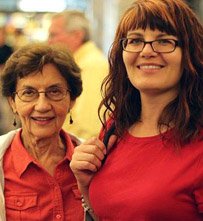 This section of Assisted Living Directory is dedicated to the handful of assisted living facilities and residential care homes for seniors found in Tyler, Texas.
Each facility listed here may be contacted directly, and safely!
We'd also encourage our users to visit the East Texas Council of Governments, which serves as Tyler's (and Smith County) Area Agency on Aging. This agency is a great place to learn about services, programs and supports for Tyler's seniors, caregivers and families.
Programs and services can include: Care Coordination; In-home services; Transportation; Ombudsman Support, and more. Intro by D. Besnette
Assisted Living & Senior Care Options – Tyler
3500 S Vine Ave
Tyler 75701
(903) 561- 4302
Total Bed Count: 82
Independent Living
Assisted Living
Short-term stays
Memory Care
888-985-4427Pricing & Availability
Map
"At Atria Copeland, youll enjoy the perfect blend of hospitality, independence, and exceptional service. This gated community has a grand front entrance with a fountain, landscaped courtyards and beautiful gardens."
Levels of care:

Assisted Living
Independent Living
Amenities

Pets Welcome
Red Hat Society
Retreat/Temporary Stays
5317 New Copeland Road
Tyler, TX 75703
(903) 509-9575
888-723-8284Pricing & Availability
Map
Levels of care:

Assisted Living
Memory Care
5550 Old Jacksonville Highway
Tyler, TX 75703
903-561-4307
866-315-1354Pricing & Availability
Map
24-hour nursing care
Daily assistance with bathing and dressing
Medication management
Dining assistance and special diets
Assistance with reminders and redirection
Assistance with walking
Emergency response call system
Physical therapy
Occupational therapy
Respite care
5403 Plantation Drive
Tyler, TX 75703
903-534-4955
866-666-1057Pricing & Availability
Map
Luxury Assisted Living with the Feeling of Home
6928 Paluxy Dr Tyler, TX 75703-5982(903) 561-6102

Assisted Living
Memory Care
Total Bed Count: 72
877-345-1716Pricing & Availability
Map
2055 Grande Blvd
Tyler 75703
(903) 534- 0449
Independent Living
Assisted Living
Total Bed Count: 70
877-644-2963Pricing & Availability
Map
3323 Garden Valley Rd
Tyler 75702
(903) 592- 8852
Total Bed Count: 27
888-502-2057Pricing & Availability
Map
1515 Rice Rd
Tyler 75703
(903) 581- 6100
Total Bed Count: 51
888-981-6827Pricing & Availability
Map
16044 County Road 165
Tyler 75703
(903) 526- 5599
866-666-1057Pricing & Availability
Map
2651 Elkton Trail
Tyler 75703
(903) 747- 3927
Total Bed Count: 48
"…comprehensive and caring Alzheimer's and dementia care in Tyler"
877-644-2963Pricing & Availability
Map
3505 University Blvd
Tyler 75701
(903) 565- 0800
888-723-8284Pricing & Availability
Map
4250 Old Omen Rd
Tyler 75707
(903) 566- 8931
888-981-6827Pricing & Availability
Map