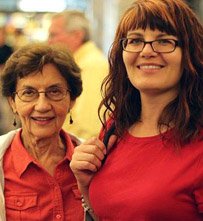 If we were to give Springfield a score, on a scale of 1-10, on how easy it is to research assisted living facilities and senior care, I'd have to give it a 9 or a 10. Unlike so many other cities and states, there is great information offered through State-level, and local resources for long-term care and assisted living in Springfield, and Greene County.
Our video tutorial in this section highlights two places that offer outsanding, factual information and data.
One of the agencies we want to make sure you are familiar with is the Southwest Missouri Office on Aging (SWMOA). This is a great first-stop to learn about state/federal and local programs and services available to Springfield's seniors. Addionally (also covered in our video) you can get a 200+ page "blue book" .pdf guide for Long-Term Care in Southwest Missouri.
This guide includes the region's assisted living and residential care facilities, and includes daily rates, whether facilities accept, or work with Medicare or Medicaid, and much more.
We've included the assisted living options in Springfield on this page – each may be contacted directly and safely! Intro by D. Besnette
Produced by Assisted Living Directory
Springfield Assisted Living: Featured Facilities, Video Tours & Services
Some of the benefits for staying with us:
Fresh home made meals
Country living
Fresh air & quiet atmosphere
Private living quarters
Private bathrooms
24 hour assistance
Activities
24/7 personalized care
Springfield, Missouri – Assisted Living Facilities & Senior Care
"Ravenwood, assisted living by Americare, is located right here in Springfield, Missouri. We offer a gracious lifestyle to area seniors seeking care outside the home. Our quiet setting is just minutes away from health care and shopping."
1950 E Republic Rd
Springfield, MO 65804
(417) 429-4643
877-644-2963Pricing & Availability

3540 E Cherokee St
Springfield, MO 65809
(417) 889-2222
"Culpepper Place was designed with your health, independence and happiness in mind. You'll find our surroundings are gracious and encourage relaxation, reflection, wellness, and fine living."
866-981-5725Pricing & Availability

Personalization:
Grooming Assistance
Bathing assistance
Housekeeping
Dressing assistance
Much more!
Exercise classes
Wellness program
Medication Management
No "buy in"
"Since opening in 1995, Joy Assisted Living has been family owned and operated. Keeping things in the family allows us to become deeply involved with the residents and give each the personal attention they deserve. In everything we do, we strive to make our residents feel like part of the family"
2030 W Mount Vernon St
Springfield, MO 65802-4846
(417) 864-8805
888-502-2057Pricing & Availability

4685 S. Roberrson Ave.
Springfield, MO 65810
(417) 429-4654
Lovely private & semi-private room accommodations
866-981-5725Pricing & Availability

Medicaid assistance available for those who qualify
Veterans Benefits available for those who qualify
Mason's/Eastern Star financial assistance, available for those who qualify
Other programs available for those who qualify
888-723-8284Pricing & Availability


233 E Norton Rd
Springfield, MO 65803-3698
(417) 833-0016
888-981-6827Pricing & Availability

1131 E Lakewood St
Springfield, MO 65810
(417) 881-5088
866-666-1057Pricing & Availability

Additional Support