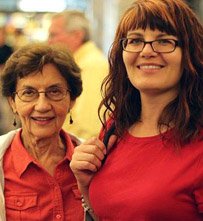 Using Reviews To Research Facilities [Video]
Summary: David talks about one of his favorite sites, and how it can be used to find reviews of assisted living facilities Video Produced By: Assisted Living Directory
I rediscovered one of my favorite sites today – Yelp.com – it's a site that I normally use for searches for reviews restaurants or stores – and thought I would do a search for assisted living facilities to see what came up.
I was encouraged by the results, but also wished there was a little more participation when it comes to the assisted living market. Although I did find reviews for facilities in most big cities that I searched in, Yelp, as with most sites like it, is not all-inclusive with their offerings. They primarily rely on third-party participation for most of their reviews and content. We hope that the number of facilities reviewed will grow as time goes on.
elp was helpful, in that often times the reviews were often very detailed, and mentioned things that I thought would be appropriate to ask the facility, if I were indeed searching – things such as health and safety standards, or quality of the food served at the facility (which is very important, as this is likely where a resident will have almost all of his or her meals), to treatment of the residents. I also found a few reviews posted by employees or former employees of facilities – reviews that, from what I found were most often pretty good, thankfully. I did see a few unfavorable reviews. It is important to keep in mind that reviews on sites like this should not be taken as fact – however, if you see trends, or multiple people talking about the same thing, it may be a legitimate complaint, or compliment.
Here is a good example (screenshot) of a facility that was reviewed, and received a very favorable writeup by one person, directly followed by an unfavorable comment by another (the comments do not reflect the views of Assisted Living Directory):

Your own research, and hands-on investigation is imperative when it comes to your research into assisted living facilities. Reviews can be useful, but should serve as only one piece of the puzzle.
– by the staff at Assisted Living Directory