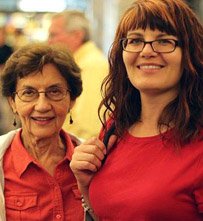 This page was created to provide a useful, interesting and accurate starting point for your research into the handful of senior care and assisted living options located in Oak Park, Michigan.
The facilities on this page may be contacted directly and safely!
For additional facility options nearby, please visit our Detroit assisted living page. Intro byD. Besnette
Oak Park Assisted Living: Featured Facilities & Services
Priority Blue Group Homes Priority Blue where you are a priority. The company is owned by a licensed well established medical professional. Therefore, every client's well being is of utmost importance. Private and semi-private rooms available. This property offers hardwood flooring, updated kitchen, and nice outdoor grounds.
866-981-5725Pricing & Availability

Contact Priority Blue Group Homes Directly!
Bloom Assisted Living is dedicated to improving the well-being of Senior Adults by providing quality care, loving companionship with our 'care-partners', and meaningful activities in a warm, safe, caring home environment. For more information call Suzy Mulka at 248-996-2040 Bloom Assisted Living is a state licensed home in a residential setting with private or semi-private rooms.
888-981-6827Pricing & Availability

Contact Bloom Senior Living Directly!
Additional Senior Care Options for Oak Park, MI
Address: 23101 WILDWOOD OAK PARK, MI 48237-8237
Phone: (248)968-4464
Capacity: 6
888-723-8284Pricing & Availability
Map
an assisted living alternative
Address: 22190 SUSSEX STREET OAK PARK, MI 48237-8237
Phone: (248)677-4722
Capacity: 6
866-666-1057Pricing & Availability
Map
Additional Senior Care Options for Oak Park, MI
Our Michigan assisted living page highlights a great State-sponsored search tool that lists additional senior care options in Oak Park, and statewide!