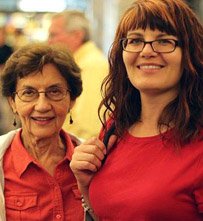 This page was created to provide a useful, interesting and accurate starting point for your research into the handful of Adult Foster Care (AFC) and assisted living options located in Hillman, Michigan.
The facilities on this page may be contacted directly and safely!
For additional services and supports available to Hillman, and Alpena County's seniors and caregivers, please visit the Region 9 Area Agency on Aging. Intro by D. Besnette
Hillman Assisted Living: Featured Facilities & Services
We are an Assisted Living, Adult Foster Care Home for our senior citizens. We are licensed by the State of Michigan (Large Group). and offer services to residents who are 60 years of age or older.
The goal of Hillman's Haven is to provide excellent care and a safe homelike environment for our residents. It is our objective to provide an environment and caring guidance that will help maintain or improve their present ability in self-care and social interaction.
866-315-1354Pricing & Availability
Learn More
A welcoming, cozy home for elders in need. Experienced and devoted staff serve residents with respect, honesty, and patience.
Sweet Air prioritized resident dignity, happiness and comfort.
866-981-5725Pricing & Availability
Learn More
Additional Senior Care Options for Hillman, MI
23375 PLEASANT VALLEY RD HILLMAN, MI 49746-9746
Capacity: 6
(989)742-3285
888-981-6827Pricing & Availability

Additional Support
Our Michigan assisted living page highlights a great State-sponsored search tool that lists additional senior care options in Hillman, and statewide!
Questions about Costs or Availability? 866-333-6550