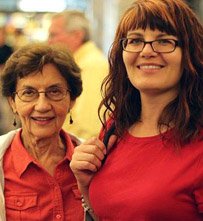 This section is dedicated to providing accurate information and photos on Flushing's handful of assisted living facilities, Adult Foster Care Homes, and Homes for the Aged.
Each facility listed here may be contacted directly, and safely!
Additionally, we encourage you to familiarize yourself with the Valley Area Agency on Aging. This agency serves Flushing and Genesee County's (Region V) seniors and caregivers with a wide variety of services, programs and support.
Services include Adult Day Care, Caregiver Support Programs, MI Choice Waiver Program, Valley CHOICE Programs, Senior Centers and much more! Intro by D. Besnette
Flushing Assisted Living Facilities & Senior Care Options
When families are faced with difficult decisions in finding specialized care for loved ones who have experienced a traumatic brain or spinal cord injury, our home Country View has been helping to ease this difficult transition.
888-981-6827Pricing & Availability
Learn More
Quiet, peaceful and secluded yet easily accessible and close to major roads
Situated on a rolling landscape surrounded by a creek and lots of trees and flowers
One-on-one attention from our caring and courteous staff
On site visits by physicians, nurses and therapists
All meals and snacks provided from our own kitchen and made to order according to individual dietary needs and restrictions. Personal care
Caring staff
Competent staff
Alzheimer's & Dementia welcome
& Much more!
888-723-8284Pricing & Availability
Learn More
Assisted Living & Senior Care Options – Flushing
640 SUNNYSIDE DRIVE FLUSHING, MI
(810)487-0045
Home for the Aged
48433-8433
Capacity: 40
1-866-333-6550Pricing & Availability
Map
Additional Support
Questions about Facility Costs or Availability? 866-333-6550
The State of Michigan's Department of Human Services offers a robust and comprehensive facility search tool