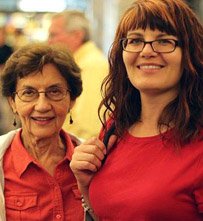 Summary: Most assisted living facilities offer a wide array of services and amenities. However, at-times, they can be generalized, and non-specific. Most residents have their own unique items and favorites that make them feel at-home: A special snack, a favorite book, or even a beloved piece of furniture from home. Asking a potential facility if they are able to assist each resident in finding these items, and preparing their favorite foods, or allowing for a cherished personal possession can help you sort through which facilities will make mom and dad feel the most comfortable, and help them to retain their personal identities. The author uses his mother-in-law's experience to help illustrate the need for facilities to accommodate each resident's personal needs, no matter how quirky they may sound.
I see it frequently – facilities that proudly tout their services that seem to provide just about anything and everything a resident could want or need. Facilities commonly pitch their 'homes' to be exactly that – homelike. I often see services such as "Chef prepared meals three Mother-in-law delighted in finding unique itemstimes a day" and "Transportation to and from shopping and medical appointments" to "Homelike Furnishings and Atmosphere." All of these are fine and good, but when we are talking about each individual resident, with widely varying tastes, preferences and backgrounds – does this really qualify as making the facility homelike?
Let me try to elaborate by using one of the most wonderfully quirky people I have ever known – my mother-in-law.
Unfortunately and sadly, 'mom' passed away this year after a relatively short illness. Although she never made it into assisted living, she did land in a skilled nursing facility where she died on May 5th of this year. She was abruptly moved into this facility after she was barely able to move, and manage her daily life due to her illness, and weakness resulting from it.
Leading up to this move, mom was defiant that she would remain at home as long as possible. We tried to convince her to move into assisted living, but she would have none of it. I think that she was afraid of relinquishing all of those things that made her happy – truly happy, and for that I completely understand.

Those 'things' weren't anything monumental. They were simple, unique pleasures that she looked forward to every day. Things that she believed that an assisted living environment could not provide within their generalized set of services and amenities.
Mom loved coffee. She didn't love just **any** coffee. It had to be coffee from her local coffee shop on Main street in the town that she lived in for over 50 years. I've been to this shop, which I think has been there since the dawn of time, serving what I judged as being some of the best coffee I had ever had. They roast their own in a shop that is reminiscent of a 50's ice cream parlor. The furniture is all antique, A favorite coffee shop of mom's.and there is no pretense. They know what they serve is good. Mom rarely had coffee at this actual shop. Taking it home with her was just fine, and preferable so she could keep busy and get on with her day. Occasionally, she'd buy some of their many chocolate concoctions and send them to family members and grandkids. Her favorite were the chocolate-covered potato chips. Yes, you heard right!

Mom was a professional list maker. She always had about 3 lists going of all of the random things she needed to get from various places around town. Special blueberries from such-and-such store, or her favorite B-vitamins from the local health food store, to perhaps the newest inspirational book about how to manage money like a Zen-warrior. I thought it was funny that every time she got home with her bounty of the day, she'd immediately start making a list for the next day.
So, I could understand her hesitation of giving up her daily routine, and her scavenger hunt for all of her favorite, familiar pleasures. Items that really, on an individual level, made her home 'homelike' and her identity uniquely hers. Would an assisted living or managed facility be able to provide her all of these treasures? Probably not.
However, there are alternatives that should be considered that may be close to the real thing – if the facility is willing to allow it, and to help.
I do think that half of the thrill for mom with all of her favorite sundries and personal items was the 'hunt' itself. Of course, 20 years ago, this would have been difficult if not impossible to be able to maintain such an inventory. However, we are now blessed with being in an age of online possibilities through digital shopping, and most brick-and-mortar stores have an online presence to sell their stuff. After doing a quick check of several of mom's top favorite stores, each one has a website. Even the coffee shop has one, and although the coffee can't be ordered online, you can do it by phone. Introducing mom or dad to larger sites like Amazon or Ebay will likely open up whole new world of hunting and gathering for personal items, and may also offer a form of entertainment, and a sense of purpose.
Questions to ask a potential facility:
Can you help mom or dad to shop for their 'special items,' whether it is in the form of transportation to and from their favorite shops, or by helping them to find the items online?
Can your chef help to prepare those special items, such as coffee, snacks or meals?Resident hunting for favorite personal items
Does your facility have a common computer that residents can use to do their online shopping?
Is there a staff member who can assist mom when she wants to log in to a site, and to help her type if she has difficulty doing so?
Can each resident have their own computer, laptop or tablet for personal use?
Is there WiFi in the facility, and is there an extra charge for use?
Can you help to monitor mom's internet activity, especially if she has a memory disorder, or dementia (i.e. make sure she stays within an allotted budget, or stays on certain sites?)
Can mom bring in special, or meaningful items from home, such as a favorite piece of furniture, or perhaps her beloved Yoga Ball?

Hindsight is 20/20 (cliche, I know), but I wonder how things might have turned out if we had done more research, and found a facility that was willing, and enthusiastic about making sure mom's quirky, unique needs were met. Would she have been more open to moving before she 'had to?' My biggest regret about our experience is that since she held out for so long on making a decision about moving, that when the time came, she had no choices, and no control over where she would end up. She was too frail to move once she landed in the skilled nursing facility, which was not a place that seemed to care much about making residents 'feel at home.'
For mom, making that happen would have been pretty easy. A good cup of coffee from her favorite shop, some good, organic blueberries when they are in season, and a regular supply of books from her favorite authors. That's about it. I wish we could have made that happen.