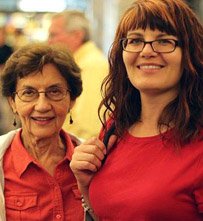 This page is dedicated to providing a useful and accurate starting point for your research into the many assisted living facilities and senior care options in the Charlotte area
North Carolina recognizes two categories for assisted living, which fall under the definitions of Adult Care Homes, which are generally for 2-6 residents, and Multi-unit Assisted Housing with Services, which offer numerous services in a larger, multi-unit setting. Interestingly, multi-unit assisted living developments are not required to be licensed.
They are, however, required to be registered with the North Carolina Division of Health Service Regulation (see more), and also must disclose services offered, fees and charges, as well as other pertinent information.
For more information regarding the Types of Housing in North Carolina, please visit the Housing Consumer Tips page here.
* The facilities listed on this page may all be contacted directly and safely.
We also include video tours for facilities on this page!
[Video] Facility Ratings & Citations – Charlotte
Video Produced by Assisted Living Directory
We quickly show you how to look up facility ratings, inspections and citations for Charlotte using state resources. This is also a wonderful, stand-alone way to research facilities and senior care!