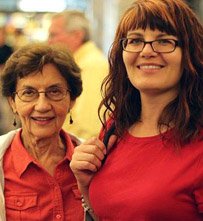 This page was created to provide a starting point for your research into assisted living and senior care options in Byron Center. The facilities listed here may be contacted directly and safely!
Byron Center has a number of excellent places to turn for support – whether you are a senior, family member, or caregiver. Notably, Byron Center, and Kent County fall under the supportive presence and services of the Area Agency on Aging of Western Michigan. p>
This agency has been around since 1974, and 'exists to help older adults and persons with disabilities live in their community with independence and dignity.'
Examples of some of the helpful services offered by this agency are: Medicare/Medicaid assistance; Healthy Aging information and support, and the agency's website provides detailed information regarding Kent County's Adult Foster Care options, Home Delivered Meals, Transportation, and much more!
Byron Township also has a robust Parks and Recreation department adding even more excellent activities and programs for anyone "Active and Young At Heart," or over 55 years old. Seniors can participate in trips, classes, and social activities! Intro by Dr. Besnette
Finding Senior Care in Michigan – City or Rural Areas
Video Produced by Assisted Living Directory
Byron Center, Michigan Assisted Living: Featured Facilities & Services
Barn Swallow Manor is a newly established Adult Foster Care home. Our Mission and Goal is to preserve the dignity, respect the independence, provide proper nutrition, security and loving support to our aging residents.Our home was formerly an actual dairy barn in the rural farming area of Byron Center. In 2008-2009 it was stripped to the frame and converted into a beautiful and spacious one of a kind home.With over 3000sqft of living space on the Adult Foster Care level alone, and over 7500sqft total this structure was built with the latest energy saving and comfort features in mind.
1-866-333-6550Pricing & Availability

At Rehoboth we are dedicated to serving Alzheimer's, Dementia and Memory Loss. We believe that God has called us to stand in the gap in the present day world culture, when so many others are taking advantage of the elderly. We will not. We believe everyone is important and does not become less important because they cannot contribute fully to society anymore. We believe that we are not to think of ourselves more highly than others, but to esteem others better than ourselves. Our Commitment is to treat everyone with dignity, compassion and respect. To value each one as a whole person, giving love and lasting friendship.
866-666-1057Pricing & Availability

Additional Assisted Living Options for Byron Center
2115 84th St SW # A Byron Center, MI 49315
(616) 878-3300
888-502-2057Pricing & Availability
MapMap
We provide:

Independent Living
Adult Day Care Services
Dementia Care
Independent and Assisted Living
Twilight Care
7955 Byron Center Ave SW Byron Center, MI 49315
(616) 878-4620
866-315-1354Pricing & Availability
Map
Assisted Living
Dementia Care
Additional Support
**Did You Know? The State of Michigan's Department of Human Services offers a robust and comprehensive facility search tool which presents another excellent, trustworthy way to research senior care options statewide!