Find Assisted Living in Yonkers, New York - Certified Senior Care Advisors
Our certified consultants will help to identify your assisted living needs, and help you through every step of the process. Our Advisors have received their Certified Senior Advisor certification to earn their expertise in Yonkers, New York. Our service is 100% free to you!
---
3 Easy Steps In Finding The Best Senior Care In Your Area
Our Senior Care Consultants Will Perform:
Step One- The Assessment/Interview
Identify your loved one's care needs and preferences
Identify personal preferences/location
Identify hobbies and lifestyle preferences
identify budget preferences
Step Two- "Matching Needs & Preferences"
They will then "match" all the information from Step One and narrow down your options to 3 or 4 pre screened and CarePatrol approved care providers.
Step Three- Tour Our Recommendations
Our Senior Care Consultant can personally bring you to our recommendations for a tour (much like a realtor does) or if you would rather go by youself, we can arrange the details of your tour accordingly.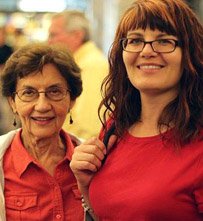 We could have very easily lumped Yonkers into our NYC page, but we felt that Yonkers has so many unique assisted living facilities that it deserves it's own section. For additional facilities nearby, please also visit our New York City assisted living page!
IAdditionally, we encourage you to visit the Westchester County Senior Programs and Services page, which provides information on what the county offers in terms of senior services, assistance and programs .Intro by D. Besnette
Assisted Living Facilities & Senior Care Homes - Yonkers

Select the 'map' for any facility in this section, and a 'street view' photo of the facility!
Question about facility Costs & Availability: (866) 333-6550
Join our Google+ Community & Discussion Group!
888-981-6827Pricing & Availability

78 Stratton St S Yonkers, NY 10701
(914) 787-7400
888-985-4427
Pricing & Availability
Map
Independent Living
Assisted Living
537 Riverdale Ave Yonkers, NY 10705
(914) 709-1234
877-644-2963
Pricing & Availability
Map
Assisted Living
Independent Living
Memory Care
Respite/Short-Term Stays
1 Rivervue Pl Tuckahoe, NY 10707
(914) 768-6000
866-666-1057
Pricing & Availability
Map
Assisted Living
Memory Care
3 Lehman Terrace Yonkers, NY 10705
(914) 476-3374
"...to provide the elderly with a home-away-from-home where they can live out their golden years with love, dignity, and quality of care in a Greek Orthodox environment."
888-981-6827
Pricing & Availability
Website
6355 Broadway Bronx, NY 10471
(718) 549-3300
888-723-8284
Pricing & Availability
Map