Expert Help...If You Need It!
1-877-616-7329


Assisted Living Directory
has been in service for over
11 years
! Learn how
Our Site is Different!
Learn something new today in
Assisted Living Directory's Blog!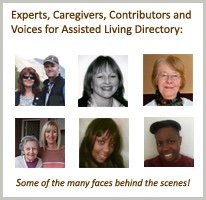 Ask A Question!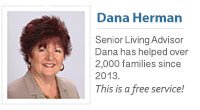 (866) 333-6550
Who we work with & why
Learn About Michigan's Assisted Living Regulations - & How To Get A Copy!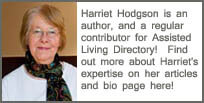 Costs & How To Pay For Assisted Living - What Do Medicare & Medicaid Cover?
How To File A Complaint Against A Facility - Statewide for Adult Foster Care Homes / Assisted Living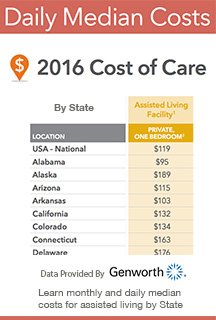 Michigan Assisted Living Association:
"The leader in advocacy, education, and resources for providers."

Tel: 800.482.0118
Elder Abuse:
Report suspected abuse by calling 800-677-1116
Popular Help Pages:
Facility Questionnaire - A Printable (.pdf) of Important Questions To Ask Facilities
Assisted Living Definition & Description [Video]
Stubborn Seniors - When Does It Become Unfair To Family Caregivers?
Assisted Living Tidbits
Interesting questions and comments we have received about Wisdom Living -
Q: Wondering if private rooms are available and if so what is the cost and how big? Do you take care of seniors with dementia? - Mike
***Many facilities use Jack-and-Jill bathrooms, so they are semi-private. Ask facilities if they offer this option as well! - ALD
Q: Could you please send me a brochure on your assisted living facility including a range of costs. I am a court appointed guardian and conservator of a 68-yr-old gentleman who wants to move to Flint and be near his son. He does not use a wheelchair.
Thank you - Corleen
Q: Are you strictly private pay? My husband and i are both physically disabled. He is 51 and i am 45 but our bodies are much older. Any ideas would be appreciated. - Ty
Don't be fooled by the Questionable Tactics used by many assisted living sites

Assisted Living Directory has a No Spam Guarantee!