Find Assisted Living in White Plains, New York - Certified Senior Care Advisors
Our certified consultants will help to identify your assisted living needs, and help you through every step of the process. Our Advisors have received their Certified Senior Advisor certification to earn their expertise in White Plains, New York. Our service is 100% free to you!
---
3 Easy Steps In Finding The Best Senior Care In Your Area
Our Senior Care Consultants Will Perform:
Step One- The Assessment/Interview
Identify your loved one's care needs and preferences
Identify personal preferences/location
Identify hobbies and lifestyle preferences
identify budget preferences
Step Two- "Matching Needs & Preferences"
They will then "match" all the information from Step One and narrow down your options to 3 or 4 pre screened and CarePatrol approved care providers.
Step Three- Tour Our Recommendations
Our Senior Care Consultant can personally bring you to our recommendations for a tour (much like a realtor does) or if you would rather go by youself, we can arrange the details of your tour accordingly.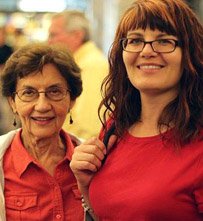 White Plains is home to a handful of assisted living facilities serving the city's relatively modest-sized senior population. However, just outside the city limits, in the surrounding communities and cities (look at NYC assisted living) there are many more options to choose from.
We highly recommend (in addition to the facility information listed here) that you visit the NY Dept. of Health site, where they have an excellent facility list for Westmoreland County.
This list lists the licensed Adult Care Facilities (including Assisted Living) county-wide, including White Plains. Youll find listed for each facility: Number of Beds; License Number; Direct Contact Information; Assisted Living Program beds; Assisted Living Residence (ALR) beds, Enhanced ALR beds; Special Needs ALR beds, and more. Intro by D. Besnette
White Plains Assisted Living: Featured Facilities & Services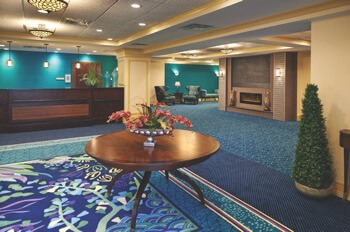 White Plains, NY - The Bristal Assisted Living
White Plains, New York-The Bristal Assisted Living The Bristal Assisted Living at 305 North Street in White Plains meets the growing needs of a segment of the region's population that insists on enhancing their quality of life while remaining close to the families they love during their retirement years.
The Bristal Assisted Living communities have been critically acclaimed for their elegant surroundings, an active recreational calendar and personal care assistance, provided by a caring and seasoned staff. The Bristal offers the highest standards in design, comfort and safety, in a community that recognizes that assisted living can, and should, foster feelings of independence, security and socialization.
1-866-333-6550
Pricing & Availability
Learn More
Assisted Living Facilities & Senior Care Homes - White Plains
***See a 'street view' photo of the facility by choosing the 'map' link for facilities in this section!
Learn facility Costs & Availability: (877) 616-7329
Join our Google+ Community & Discussion Group!
877-345-1716Pricing & Availability

The Kensington
100 Maple Ave White Plains, NY 10601
(914) 390-0080
888-723-8284
Pricing & Availability
Map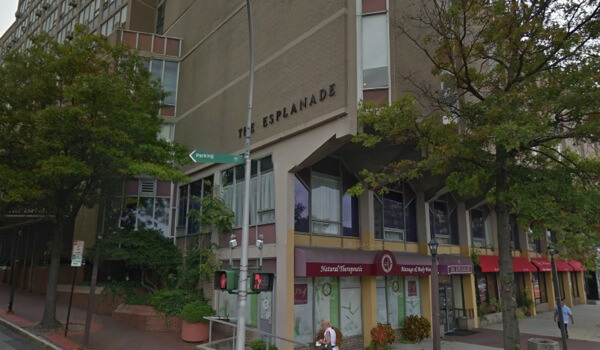 Esplanade Senior Residence
"Fully furnished, spacious accommodations with a choice of floor plans - studio, 1 bedroom and 2 bedroom"
95 S Broadway White Plains, NY 10601
(914) 761-8100
877-644-2963
Pricing & Availability
Map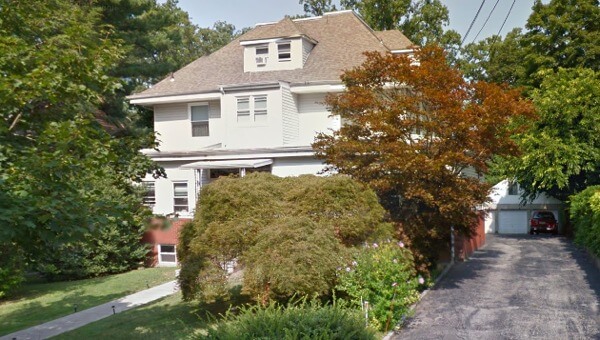 White Plains Guest Home
32 Ridgeview Ave White Plains, NY 10606
(914) 949-8984
888-985-4427
Pricing & Availability
Map

Weschester Meadows
55 Grasslands Rd Valhalla, NY 10595
(914) 989-7800
888-723-8284
Pricing & Availability
Map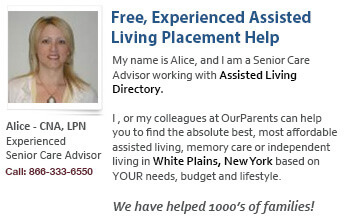 Additional Support
Learn about two NY assisted living research tools that include in-depth information on the state's Assisted Living Programs (ALP's) and Senior Care Options statewide, including White Plains!
866-981-5725Pricing & Availability