Learn Facility Availability:
1-866-333-6550


Assisted Living Directory
has been in service for over
11 years
! Learn how
Our Site is Different!
Learn something new today in
Assisted Living Directory's Blog!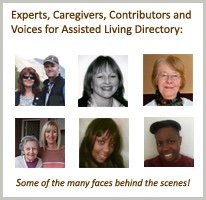 Ask A Question!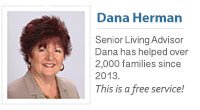 (866) 333-6550
Who we work with & why
Keep up with our future videos! 253,000 + views and counting!
Learn About Florida's Assisted Living Regulations: & How To Get A Copy
How To Find Spanish-Speaking Assisted Living: Florida Statewide!
How To Find Medicaid Assisted Living in Florida: Statewide!
Facility Violations & Inspections
- Florida


Florida Waiver Program: Covering The Cost of Care
Assisted Living for the Blind or Vision Impaired
The 4 Different Assisted Living Licenses in Florida: Learn About Each Type
Learn Facility Statements of Deficiencies: Excellent Public Records Database!
How To Get A Printable Facility List for Florida Statewide: Including How To Export It In Excel!
How A Tired Caregiver Can Find, or Create Respite Care: Including How To Cover The Cost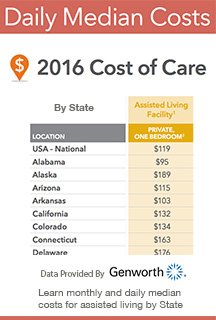 Florida Assisted Living Association:
1922 Miccosukee Road
Tallahassee, Fl 32308
Phone: 850-383-1159
Elder Abuse:
Report suspected abuse by calling 800-677-1116
Popular Help Pages:
Facility Questionnaire - A Printable (.pdf) of Important Questions To Ask Facilities
Assisted Living Definition & Description [Video]
Sanitation In Facilities - Regulations, Staff Training and Reporting
Great Assisted Living Questions:
Some interesting examples of questions and comments received about Thornton Gardens, which can serve as examples of the types of questions you and your family may ask facility administrators:
Q: My name is Paul and my wife's name is Terri. We have moved to Orlando from Jacksonville. I am looking for an assisted living facility for my mother. She is 79 years old and has Dementia. She needs assistance with her medication because she forgets to take them. She can bath and dress herself but needs reminders and prodding to shower.
Q: Looking for an ALF for my mother who is 74 w/ Alzheimer's, she gets Social Security every month,so I'm looking for some where that meets her needs as well as her budget.
***Do you take assisted living waivers?
Q: Can you please point me in the right direction for what services are available for an adult woman, close to 60 years old, that is on SSDI--Medicaid/Medicare. She is currently living on her own but due to health issues, is in need of more help for ADLs and financials. Any help you can provide would be absolutely amazing. Thanks so much!
Q: I am wanting to know pricing for my mom to live at Thornton Gardens. She only gets social security doesn't have a house or savings. She has Alzhemier's and lives with me and my family now, but has to sleep on my couch because we dont have the room. - Marjorie
Q: How much would it cost a month at these locations, and is the cost of care different at the separate Thornton Garden locations? - Myrna
Q: I am a student at UCF looking for volunteer hours for one of my classes. I also work full time at MD Anderson Cancer center. I am 48yrs old.I would love to come volunteer at your facility. Please feel free to contact me. Looking forward to hearing from you soon, Thank you - Marina
Q: My mother and father in law need different levels of care and would like to find a place they could stay together - Linda
Don't be fooled by the Questionable Tactics used by many assisted living sites

Assisted Living Directory has a No Spam Guarantee!