We ♡ Connecting With You!


Assisted Living Directory
has been in service for over
8 years
! Learn how
Our Site is Different!
Stay in touch with us on Google+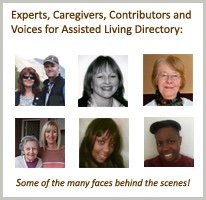 Ask A Question!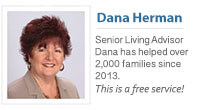 (866) 333-6550
Who we work with & why
Inspections and Citations: Pennsylvania Facilities
Pennsylvania Department of Aging
"Enhancing the quality of life of all older Pennsylvanians by empowering diverse communities, the family and the individual." Website
Elder Abuse:
Report suspected abuse by calling 800-677-1116
Popular Help Pages:
How To Look Up Facility Violations and Citations [Video]
Area Agencies On Aging - How They Can Help You
Managing Grief and Loneliness - In a Long-Term Care Environment
Assisted Living Tidbits
Great comments and questions that we have received about The Palms - and assisted living that can serve as examples of the types (and thoroughness) of questions that you might consider asking potential facilities:
Q: My stepmother is in a nursing home with a broken arm, may have to go to the Palms when the break heals. What is the cost of a room with 2 people, by the month or by the year. Any options? Also, my sister-in-law is a resident at the Palms.
Q; We have a family friend who's husband is hospitalized and will be going to a nursing home. The wife needs assisted living. Do you have any available units open? Thanks!
**It is always advisable to check whether there are openings well in advance of any move. Many assisted living facilities have waiting lists to the tune of months..or even years! - ALD