Learn Facility Availability:
1-866-333-6550


Assisted Living Directory
has been in service for over
11 years
! Learn how
Our Site is Different!
Learn something new today in
Assisted Living Directory's Blog!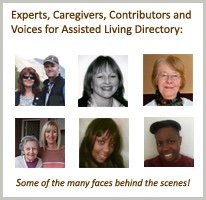 Ask A Question!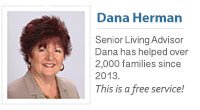 (866) 333-6550
Who we work with & why
Pennsylvania's Assisted Living Regulations: An Overview and How To Get a Copy
Pennsylvania Aging Waiver: Learn About This State Program
Inspections and Citations: Pennsylvania Facilities
Learn Your Resident Rights: There Are 49 Specific Resident Rights in PA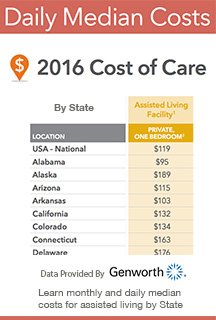 Pennsylvania Department of Aging
"Enhancing the quality of life of all older Pennsylvanians by empowering diverse communities, the family and the individual." Website
Elder Abuse:
Report suspected abuse by calling 800-677-1116
Popular Help Pages:
How To Look Up Facility Violations and Citations [Video]
Area Agencies On Aging - How They Can Help You
Managing Grief and Loneliness - In a Long-Term Care Environment
Keep up with our future videos! 253,000 + views and counting!
Assisted Living Tidbits
Great comments and questions that we have received about The Palms - and assisted living that can serve as examples of the types (and thoroughness) of questions that you might consider asking potential facilities:
Q: My stepmother is in a nursing home with a broken arm, may have to go to the Palms when the break heals. What is the cost of a room with 2 people, by the month or by the year. Any options? Also, my sister-in-law is a resident at the Palms.
Q; We have a family friend who's husband is hospitalized and will be going to a nursing home. The wife needs assisted living. Do you have any available units open? Thanks!
**It is always advisable to check whether there are openings well in advance of any move. Many assisted living facilities have waiting lists to the tune of months..or even years! - ALD
Q: My father had stroke and is currently in rehab at McKeesport pa. At this point, it isn't known if he will be able to walk again, his left side of body was affected. Do you have rooms available for someone potentially in a wheelchair? Can we visit your facility any time? Approximate price for private and semi-private please?? Also, my father is a veteran so do you show preference for vets? - Debbie
Q: My mom is in Mt Vernon of Eliz. Price has gone up and can barely afford to stay. She receives VA, SS & 2 pensions . What is your avg. monthly rate? - Mary Jo
Q: My family and I wanted to know if you offer adult day care services to non- residents of your facility. What is your hourly rate if you do? Can you recommend a facility that is in the White Oak area if you do not? My uncle is not quite ready for your assisted living but your services and living area look amazing!
- Susan
Don't be fooled by the Questionable Tactics used by many assisted living sites

Assisted Living Directory has a No Spam Guarantee!