Learn Facility Availability:
1-866-333-6550


Assisted Living Directory
has been in service for over
11 years
! Learn how
Our Site is Different!
Stay in touch with us on Google+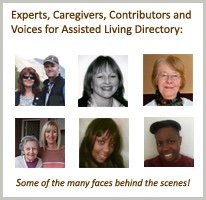 Ask A Question!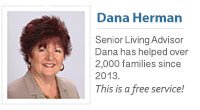 (866) 333-6550
Who we work with & why
Learn About Assisted Living Regulations in Kansas: & How To Get A Copy!
Learn About Medicaid Help & Programs for Seniors: Including KanCare, PACE & Kansas' Frail & Elderly Program
How To Identify Medicaid Facilities: Including The Kansas Medicaid Waiver Program (HCBS/FE)
Facility Inspections & Citations: Kansas
The Assisted Living Decision: Getting The Timing Right!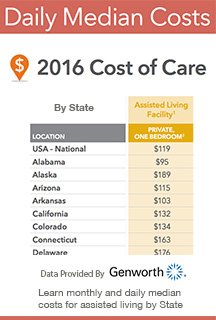 Kansas Health Care Association:
And the Kansas Center for Assisted Living
Website: khca.org
Elder Abuse:
Report suspected abuse by calling 800-677-1116
Popular Help Pages:
Facility Questionnaire - A Printable (.pdf) of Important Questions To Ask Facilities
Assisted Living Definition & Description [Video]
Sanitation In Facilities - Regulations, Staff Training and Reporting
Assisted Living Tidbits
Great questions from our visitors about The Heritage Communities and assisted living:
(These questions may serve as examples of the types of questions you and your family might ask your potential assisted living home)
My sister, age 64, has a limited income ($1200) a month.She lives in Overland Park by herself. We have applied for Medicaid for her because she was recently diagnosed with early stage Alzheimer's disease. She is living in her own apartment now but will not be safe to be living on her own for much longer. I am interested in finding an assisted care, demential specific facility which would take Medicaid. I live and another state and am coming to Overland Park this coming Sunday for 12 days. Does your facility work with Medicaid clients. We are rather desperate to find a safe place for her with in the the next six months (she turns 65 in December) but are limited by her lack of savings and small monthly income.
Q: My dad who will be 74 in August has dementia and moodiness, and is currently in an apartment-style setting in Kinsley KS. They have informed my mom thats its not safe for him to come home due to his aggression. My sister and I live in the KC area and would like for him to come here. We also need to find a place for our mom to live but she is totally independent and plans to continue to live that way. Can The Heritage help me? - Monica
***It is also helpful to ask facilities how they have handled aggressive residents in the past, and if aggression will lead to being asked to move out (eviction). - Assisted Living Directory.