Expert Help...If You Need It!
1-877-616-7329


Assisted Living Directory
has been in service for over
11 years
! Learn how
Our Site is Different!
Learn something new today in
Assisted Living Directory's Blog!
Learn About Virginia's Assisted Living Regulations - Licensure and Application Process
Costs and Expenses For Assisted Living
How To File An Assisted Living Facility Complaint: Online and Anonymously
How Caregivers Can Break Up The Routine to Rejuvenate: by Trish Hughes-Kreis
How To Look Up Facility Inspections Reports: Virginia Statewide
List of Alzheimer's Assisted Living Waiver Providers: VA Statewide
Seven Signs a Caregiver Needs Respite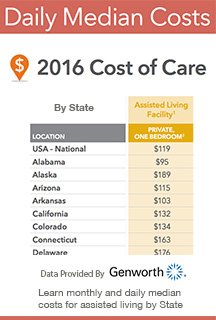 Virginia Assisted Living Association:
"VALA is a non-profit membership organization dedicated to providing advocacy, communication, education, and resources to the assisted living industry in Virginia." Website
Elder Abuse:
Report suspected abuse by calling 800-677-1116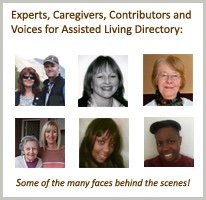 Ask A Question!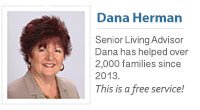 (866) 333-6550
Who we work with & why
Popular Help Pages:
Facility Questionnaire - A Printable (.pdf) of Important Questions To Ask Facilities
Assisted Living Definition & Description [Video]
Sanitation In Facilities - Regulations, Staff Training and Reporting
Assisted Living Directory's 2nd & Newest YouTube Channel!
Great questions and comments we have received about The Haven:
Q: Does your facility take Medicaid residents at all? My father has been in an assisted living facility close by my home in Lakeside VA during his spend down. He will be due to move into a Medicaid nursing home probably around the start of next year. I was just trying to see if there is any other option available to us than the hospital type, non personal setting I've been told we will be lucky if he can even have his easy chair in his room when we have to move him. Any guidance or help you can offer would be very much appreciated.
Q: I would like to know if there is a waiting list. How much is it. Currently my parents are very ill, my dad has Parkinson's and has mental problems. My mom has severe COPD and is currently in the hospital. I just need to start looking for places that we can go look at together when I am able to get them well to visit the places together - Deborah
Q: Do you take dementia patients? Medicaid patients? Am moving my brother from assisted living to long term care. I live in Mechanicsville. - Mary Lee
Q: Would like additional info on your facility. Are you private pay. - Deborah
Q: Is your home wheelchair acessesible? Is the room furnished ? Is it close to hospital especially a Va Hospital? - Thomas
Q: What is the cost per month for your facility? We are looking at some options for our mother. She is 91 and does some things for herself but needs assistance with personal care. She is not bedridden. She has some dementia but is able to function pretty well for her years. She moves slowly but still goes out to do her own grocery shopping, go to church, and for physical therapy and eating out. Thank you. - Linda
Q: Do you accept Medicaid or Medicaid Pending for Long Term Care? - Sherri
Don't be fooled by the Questionable Tactics used by many assisted living sites

Assisted Living Directory has a No Spam Guarantee!