Learn Facility Availability:
1-866-333-6550


Assisted Living Directory
has been in service for over
11 years
! Learn how
Our Site is Different!
Learn something new today in
Assisted Living Directory's Blog!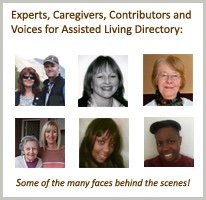 Ask A Question!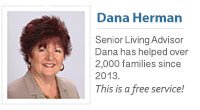 (866) 333-6550
Who we work with & why
Learn About Florida's Assisted Living Regulations: & How To Get A Copy
How To Find Spanish-Speaking Assisted Living: Florida Statewide!
How To Find Medicaid Assisted Living in Florida: Statewide!
Facility Violations & Inspections
- Florida


Florida Waiver Program: Covering The Cost of Care
Assisted Living for the Blind or Vision Impaired
How To Get A Printable Facility List for Florida Statewide: Including How To Export It In Excel!
Learn Facility Statements of Deficiencies: Great Public Records Search Tool
The 4 Different Assisted Living Licenses in Florida: Learn About Each Type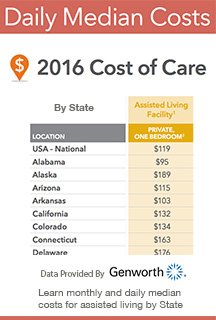 Florida Assisted Living Association:
1922 Miccosukee Road
Tallahassee, Fl 32308
Phone: 850-383-1159
Elder Abuse:
Report suspected abuse by calling 800-677-1116
Popular Help Pages:
Facility Questionnaire - A Printable (.pdf) of Important Questions To Ask Facilities
Assisted Living Definition & Description [Video]
Sanitation In Facilities - Regulations, Staff Training and Reporting
Assisted Living Tidbits
Interesting questions and comments that we have received about Sydney Quality Care and assisted living:
I'm interested in your facility. Can you provide me with information about the price and availability for the present moment. I'm seeking a home-style 6-7 residents facility for my granny,she is 75 and she needs minor assistance.
Q: How many residents do you have in your assisted living home? Also, do you ever do any outside hiring? I am currently working at a assisted living in another city that accommodates approximately 110 residents, as an aide. I was a medical assistant for over 25 years. We are relocating in mid-Sept. to the Parrish area near Ft. Hamer Rd. and I am looking for a job closer to that area. Thank you for taking the time - Carole
Q: Tell me more about your facility. It looks like just a family renting out a room in their home. What qualifications are on the folks who are providing the "assisted living" services?
Don't be fooled by the Questionable Tactics used by many assisted living sites

Assisted Living Directory has a No Spam Guarantee!