Learn Facility Availability:
1-866-333-6550


Assisted Living Directory
has been in service for over
11 years
! Learn how
Our Site is Different!
Learn something new today in
Assisted Living Directory's Blog!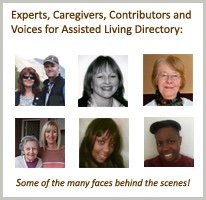 Ask A Question!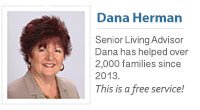 (866) 333-6550
Who we work with & why
Learn About Florida's Assisted Living Regulations: & How To Get A Copy
How To Find Spanish-Speaking Assisted Living: Florida Statewide!
How To Find Medicaid Assisted Living in Florida: Statewide!
Facility Violations & Inspections
- Florida


Florida Waiver Program: Covering The Cost of Care
Assisted Living for the Blind or Vision Impaired
How To Get A Printable Facility List for Florida Statewide: Including How To Export It In Excel!
Learn Facility Statements of Deficiencies: Great Public Records Search Tool
The 4 Different Assisted Living Licenses in Florida: Learn About Each Type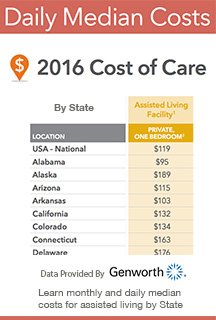 Florida Assisted Living Association:
1922 Miccosukee Road
Tallahassee, Fl 32308
Phone: 850-383-1159
Elder Abuse:
Report suspected abuse by calling 800-677-1116
Popular Help Pages:
Facility Questionnaire - A Printable (.pdf) of Important Questions To Ask Facilities
Assisted Living Definition & Description [Video]
Sanitation In Facilities - Regulations, Staff Training and Reporting
Keep up with our future videos! 253,000 + views and counting!
Assisted Living Tidbits
Interesting questions and comments that we have received about Sunshine Quest Acres and assisted living:
Q: I am looking into assisted living for my mother. She is on a fixed income and we need to get pricing and find out if there is any further assistance the she can get for the cost.
Q: What is the cost per month for a high functioning
adult with moderate dementia. Is there space available? Is Sunshine Quest Acres a secured facility?
Q: How many beds? Private or semi priviate rooms? Availability?
- Bonnie
- The question of semi vs. private rooms can often times be overlooked, but is an important consideration. If they are semi-private, will you have a choice of roommate, and if this choice doesn't work out, will there be an opportunity to change? - ALD
Q: Do you have a menu of service and cost? Does Sunshine Quest Acres accept Medicaid as a secondary payor? - Richard
Q: hi, my name is Kristine and I been a can for about 4 years now and indeed of a job if you are hiring please let me know or any places you know of hiring would be much appreciated! I would appreciate it! thanks - Kristine
***Please see Assisted Living Directory's section on getting a job in the assisted living industry! - ALD
Q: What would be the cost for a single person, female sharing a room. - Danni
Q: Hello, Is this an assisted living facility or a nursing home? How many occupants do you allow? My mother is looking for some place like this. It looks very homey and warm. Can you tell me the approximate monthly cost? I would appreciate any information you can give me. Warm regards,- Barbara
Don't be fooled by the Questionable Tactics used by many assisted living sites

Assisted Living Directory has a No Spam Guarantee!