Additional Assisted Living Options for San Jose
***Great Tip: Choosing the 'map' for any facility listed here will take you to a map (of course) and a 'street view' photo of the facility. Clicking on the photo within the maps page will allow you to go on a 'virtual tour' of the neighborhood!
List Your Facility - Any licensed facility in San Jose in good standing may participate on this page!
Join our Google+ Community & Discussion Group!
Atria Willow Glen

1660 Gaton Drive
San Jose, CA 95125
(408) 266-1660


INDEPENDENT LIVING


ASSISTED LIVING


MEMORY CARE
Map


Website

Atrium At San Jose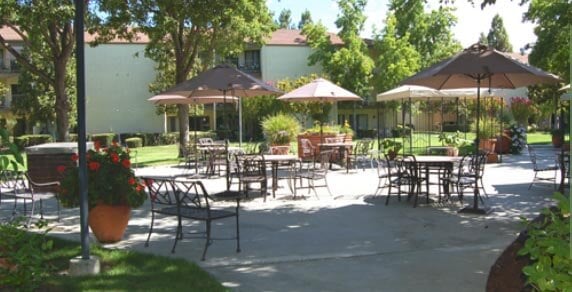 1009 Blossom River Way
San Jose, CA 95123
(877) 769-3516


Independent Living


Supportive Services
Website


Map

#1 Assisted Living San Jose - All About Seniors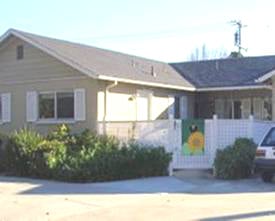 Imagine an intimate setting as comfortable as home, but with professional caregivers on site 24/7 to prepare home-cooked meals from scratch, and take care of all the laundry, housekeeping, medications, and other activities of daily living. This type of closeness is only available in a private residential care home. That's why we invite you to call for a tour.

Client-to-caregiver ratio Our residents are assisted by a minimum of two staff on site at all times. Our 3:1 client-to-caregiver ratio assures a higher level of care than many facilities with ratios of 10 or 12:1. If a senior needs assistance to the bathroom, there is little or no wait. The cornerstone of our program is our dedicated staff. Our staff will give your mom or dad lots and lots of love and support!

Our houses are more like home because they actually are private homes in safe neighborhoods. And if you have a special request, you can tell Debra or Patrick directly. Should the staff need extra assistance, the owners can return to any home within five minutes because all the senior care homes are located in the same West San Jose/Campbell neighborhood where they live.

Bed and Breakfast We take pride in keeping our homes clean and cheerful with a cozy atmosphere reminiscent of a high-touch Bed-and-Breakfast. Our caregivers provide "Concierge" level care to our seniors. Our assisted living San Jose facilities have private bedrooms and baths, and accommodate non-ambulatory seniors with direct ramps and wheelchair exits. The homes are surrounded by lovely landscaped yards with sunny decks and shady patios. Our memory care and dementia unit has night staff, a secured perimeter and exit alarms and is in a safe neighborhood where our homes have served the elderly for over 20 years. In addition to daily activities, we enjoy taking the seniors on outings and field trips and arranging in-home entertainment, parties and other activities.

Shhh! Can you keep a secret? For some, our niche of elderly care is a well-kept secret. Why? Because, although the level of care is fantastic, most small residential senior care homes (also called "board and care") cannot afford expensive advertising.

What's the difference between Assisted Living and Residential Care? In California, there is basically no difference, other than perhaps a marketing approach. The licensing requirements are the same and all the services are the same, however in some states, the term "assisted living" is applied to large (up to 100+ beds) facilities while facilities with roughly 12 or fewer beds are termed "board and care."

How do you set your rates? We determine our rates based on level of care. A senior who is fairly independent may be quoted at the low end of our range. However, as you can guess, costs increase for someone who needs assistance with incontinence, dementia, transfers, or other needs. Rooms that share a bathroom are also typically priced lower. After taking a tour, we set aside time to talk about your senior. At that time we'll ask you to have the senior's doctor complete our physician's report, a family questionnaire, and read our "What to do next" form. After we complete an assessment visit, we can provide a firm quote. Call (408) 483-2433 to schedule a tour!
Belmont Village San Jose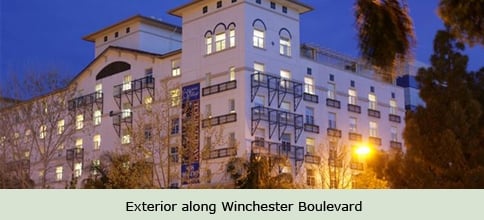 Belmont Village of San Jose is located across the street from the renowned Winchester Mystery House, and next door to the exciting new Santana Row with world-class shopping, restaurants and entertainment. Our community is also near healthcare and places of worship.

500 South Winchester Blvd. • San Jose, CA 95128 • (408) 984-4767 • Website

Caring Hearts Senior Care Homes
Our welcoming ranch style homes are a caring community in which the resident is surrounded with love and support. Being with other people on a daily basis has a positive effect on the morale and well-being of a person. We provide patience, understanding,compassion, and professional knowledge, which are all fundamental requirements for everyone on our team of care providers. Our service includes (but not limited to) pleasantly decorated rooms, appetizing menu, laundry services, housekeeping services,pre-planned activities, medication management, assistance with activities of daily living, and regular observation and care. Our homes are well seasoned and our experience and caring hearts are regarded as one of the best in the area. Please visit our website for more information and find out why our homes are highly regarded: call at (408)586-8144
Olivia
San Jose

Golden Heritage Living
1275 North Fourth Street
San Jose, CA 95112-4705
Phone: 408-392-0752


Trained staff available at all times to assist our residents


3 delicious home-cooked meals each day


Snacks available throughout the day


Available daily physical fitness, social, educational, cultural, and spiritual activities


Scheduled transportation to medical visits, shopping, or other errands


Weekly housekeeping and daily trash removal


Weekly personal laundry (except dry-cleaning)


Emergency call system, with wireless call buttons in each apartment


Scheduled wellness check


Scheduled resident and family meetings


On-site Sunday worship and spiritual support


Language support for major Chinese dialects
Map

Lincoln Glen Manor
Conceived in 1965 by the Lincoln Glen Church Congregation, Lincoln Glen Manor was built in 1969. At that time, the community felt a responsibility to care for its senior population. As a result, the concept of Lincoln Glen Manor was instituted as a caring community for seniors adjacent to Lincoln Glen Church.
Lincoln Glen proudly announces our newly opened Memory Care Center for those who need help with a loved one who has Alzheimer's Disease, dementia or other memory impairment.

2671 Plummer Avenue • San Jose, California 95125 • (408) 265-3222 • Fax: (408) 265-2839
Merrill Gardens at Willow Glen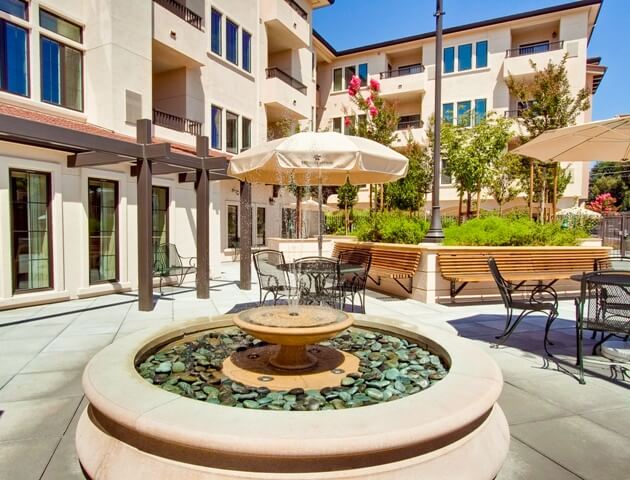 1420 Curci Drive
San Jose, CA 95126
(408) 457-7315


Independent Living


Assisted Living


Alzheimer's and Dementia Care


Respite Care
Website

You are #1!
Our goal as a 24-hour care facility is to provide our residents a rich quality of life, which will enhance their well-being in a personalized, private residential setting. We will accomplish this by embracing each resident, treating them with respect, and giving them the professional loving care they deserve.

Stimulating activities, a healthy delious diet, a warm and caring atmosphere and assistance with daily needs will be provided.

Our goal is to create a "Cared For" feeling that promotes improved health, increased functioning, independence and an increased desire to live a happier life.

We are dedicated to achieving this standard for each resident, and we know each individual will have a warm and comfortable way of life here at Zuzzette's Residential Care Home.

For further information:
Feel free to call anytime (408)509-1970 -
Marie or Email- zuzzette4homes@yahoo.com
We look forward to hearing from you. You are #1!
Regency at Evergreen Valley - Assisted living & Memory Care in San Jose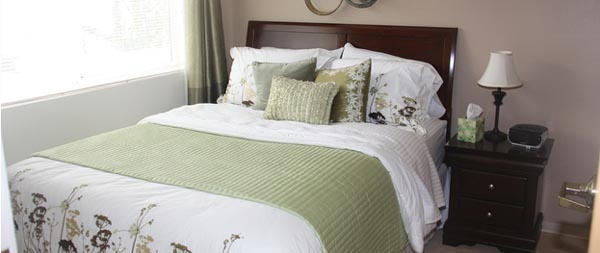 Amenities:


100 studio apartments with private bathrooms and kitchenette


Spacious common living areas


Social parlor and intimate conversation areas


Restaurant-style dining room


Library and activities room


Beauty salon and barber shop


24-hour response system


Wired for telephone and cable service
(optional)
Services:


Freshly prepared meals three times daily and snacks


Social and recreational events


Weekly housekeeping and linen service


Daily tidy service


Laundry service available


Scheduled transportation to activities and local doctor's appointments


Daily activities program


Professional care staff provides assistance with activities of daily living as needed


medication management available


Respite (short-term stay) care available

4463 San Felipe Road
San Jose, CA 95135
408-775-7198

Vintage Silver Creek
4855 San Felipe Road
San Jose, CA 95135
(408) 649-7567


Independent Living, for our most active seniors


Assisted Living, when you need a helping hand


Memory Care, special care for those with memory challenges e.g.


Alzheimer's and dementia


Short Term Care, for a respite or recovery period
Map

Looking For Further Information?
Need More?
Learn how to look up Quality Ratings for assisted living facilities in San Jose and California statewide. This is also an excellent, stand-alone, and non-commercial way to find facilities and care!
Assisted Living Facilities & Senior Care in San Jose, California (CA)