Learn Facility Availability:
1-866-333-6550


Assisted Living Directory
has been in service for over
11 years
! Learn how
Our Site is Different!
Learn something new today in
Assisted Living Directory's Blog!
Learn About Colorado's Assisted Living Regulations
Why Should I Join Colorado's Assisted Living Association?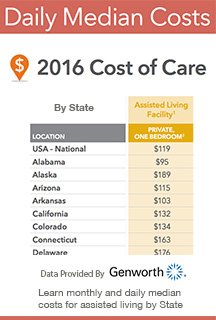 Colorado Assisted Living Association's Conferences - Why You Should Attend [Video]
How To File A Complaint Against A Colorado Assisted Living Home - You Can Do So Anonymously
See our recent Facility Photography for Lighthouse Assisted Living: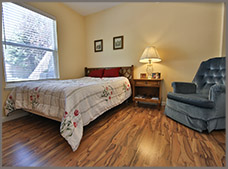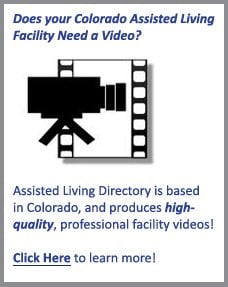 Colorado Medicaid & Waiver Programs- How To Apply, Eligibility & Program Info
Interested In A Video For Your Facility? Learn More!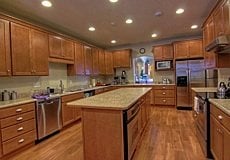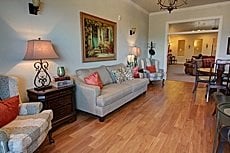 See Assisted Living Directory's facility photography! We are based in Colorado, and enjoy showcasing facilities through photography and video.
Colorado Facility Health & Safety Reports - How To Look Up [Video]


Colorado Health Care Association:
"The Colorado Health Care Association represents 90% of Colorado's nursing homes and many assisted living care facilities."
Phone: 303-861-8228
Elder Abuse:
Report suspected abuse by calling 800-677-1116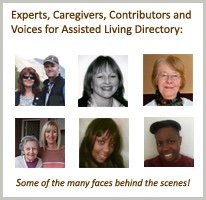 Ask A Question!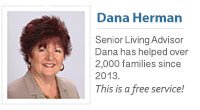 (866) 333-6550
Who we work with & why
Hi everyone - this is David with Assisted Living Directory.
I had the wonderful and unique pleasure of being able to visit Safe Harbor Assisted Living facility, and get a personal tour from Ed and Melinda, the owners of this lovely facility! I took a video of my visit, and I have posted it here on their facility info page.
Their home was immaculate, and it was very obvious to me that there is great attention paid to the 'details' at Safe Harbor. Melinda was in the process of cooking something delicious for her residents, and some old-time movies were playing on the big-screen.
Ed and Melinda both seem like extremely caring, and professional people. If you are looking for senior care in Longmont, I highly recommend looking at Safe Harbor!
Keep up with our future videos! 253,000 + views and counting!
Popular Help Pages:
Facility Questionnaire - A Printable (.pdf) of Important Questions To Ask Facilities
Assisted Living Definition & Description [Video]
Facility Size - Discussing Small vs. Large Facilities
Assisted Living Tidbits
Interesting questions and comments that we have received about Safe Harbor:
Q: I would like to know more about this facility? What are the costs, do you accept insurance? Is there a waiting list? Can we visit?
- Mary
***These are all excellent and pointed questions to ask any facility. Of course, checking to see if there is a waiting list is extremely important, as many facilities can be on a wait list weeks, or months long. - ALD
Q: I am wondering if your facility is equipped, and trained to handle someone with Parkinson's. My father will be moving to Longmont soon but we aren't sure if we can handle him staying at home with us, and we may need to consider a facility like yours. - Bill
Q: My name is Tanya. My father suffers from Lewy Body Dementia. We are in the process of seeing what is available for his next step. He is currently in a day care at Homestead 3 times a week to give my mom a break.When would be a good time for me to come and visit your facility? I live here in Longmont. -
Tanya
Q: Hello I am interested in placing my mother in an asst living home. After viewing your home video I am very interested to know if you have any availability at this time. My mom is 84 yrs old and in good physical health but is now showing signs of dementia.
She has lived independently but now I feel as though it is time for her to have some assistance. She has her social security, pension, and is currently medicaid pending. Our family lives in Longmont as well. Please email at your convenience and let us know if there is a possibility of pursuing this assistance in your home. - Randy
Q: My mother is in assisted living in Centennial, CO. I have been "on duty" for 18 years. I believe it is time for my brother who lives in Longmont to take over the responsibility. I am in the very early research stage. How big is your home, are there private rooms, do you provide medication management ie is someone responsible for ordering medications, not just dispensing meds. My mother needs considerable assistance with dressing and toileting. She is incontinent and wears adult diapers. She is fairly coherent. Can you give me a price range. This probably would not take place till summer. - Sharon
Q: Researching assisted living facilities for my elderly father. Is your facility Medicaid certified? - Kathleen
Don't be fooled by the Questionable Tactics used by many assisted living sites

Assisted Living Directory has a No Spam Guarantee!