Expert Help...If You Need It!
1-877-616-7329


Assisted Living Directory
has been in service for over
11 years
! Learn how
Our Site is Different!
Learn something new today in
Assisted Living Directory's Blog!
An Overview of New Jersey's Assisted Living Regulations: & How To Get A Copy!
Assisted Living Waiver: NJ Program Information
Facility Inspections : Complaints Reports NJ
Medicaid & Medicare: Find out which facilities accept these programs
Important Advice for Anyone Searching For Assisted Living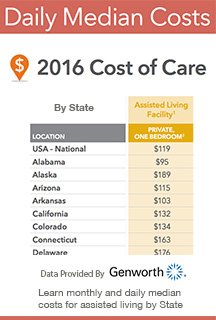 The Health Care Association of New Jersey (HCANJ)
"Is a non-profit trade association representing long term care providers who believe that the individuals they serve are entitled to a supportive environment in which professional and compassionate care is delivered." Website
Elder Abuse:
Report suspected abuse by calling 800-677-1116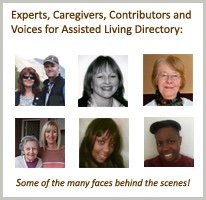 Ask A Question!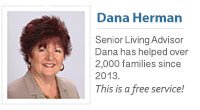 (866) 333-6550
Who we work with & why
Assisted Living Directory's 2nd & Newest YouTube Channel!
Popular Help Pages:
Facility Questionnaire - A Printable (.pdf) of Important Questions To Ask Facilities
Assisted Living Definition & Description [Video]
Facility Size - Discussing Small vs. Large Facilities
Assisted Living Tidbits
Interesting questions and comments that we have received about Roseville Manor and assisted living:
I am trying to find out about assisted living for my mother. She currently live's in East Orange. How much per month and do you have space available?
Q: I am looking for retirement living -- this might be assisted living or independent living with some arranged elder care -- for my mother. She is 97 years old, almost 98, and until recently has been living on her own with help from close friends and neighbors in DC. However, she recently suffered a fall and some other setbacks. - Paul
Q: Would you accept an individual who is on low income? - Glenn
A: We will need the diagnosis of individual to develop a care plan, however, we do accept individual with low income Medicaid
Q: What is your monthly rate? Do you accept medicare ot medicaid? Do You charge Based On Income? Anything available now? - Gene
A: What is your cost; yes we do accept Medicaid 60 years and above private is base on sliding scale base on the client needs. If your cost is one month rent, the client has pay that fee as well.
Don't be fooled by the Questionable Tactics used by many assisted living sites

Assisted Living Directory has a No Spam Guarantee!