Learn Facility Availability:
1-866-333-6550


Assisted Living Directory
has been in service for over
11 years
! Learn how
Our Site is Different!
Learn something new today in
Assisted Living Directory's Blog!
Learn About Florida's Assisted Living Regulations: & How To Get A Copy
How To Find Spanish-Speaking Assisted Living: Florida Statewide!
How To Find Medicaid Assisted Living in Florida: Statewide!
Facility Violations & Inspections
- Florida


Florida Waiver Program: Covering The Cost of Care
Assisted Living for the Blind or Vision Impaired
How To Get A Printable Facility List for Florida Statewide: Including How To Export It In Excel!
Learn Facility Statements of Deficiencies: Great Public Records Search Tool
The 4 Different Assisted Living Licenses in Florida: Learn About Each Type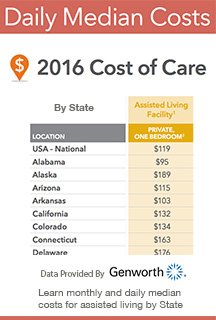 Florida Assisted Living Association:
1922 Miccosukee Road
Tallahassee, Fl 32308
Phone: 850-383-1159
Elder Abuse:
Report suspected abuse by calling 800-677-1116
Ask A Question!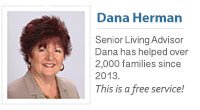 (866) 333-6550
Who we work with & why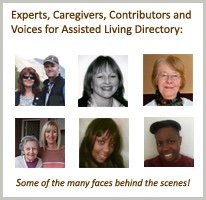 Popular Help Pages:
Facility Questionnaire - A Printable (.pdf) of Important Questions To Ask Facilities
Assisted Living Definition & Description [Video]
Facility Size - Discussing Small vs. Large Facilities
Keep up with our future videos! 253,000 + views and counting!
Assisted Living Tidbits
Great questions and comments that we have received about Rosemarie's and assisted living:

Q: Looking for a smaller place for my mom. We've had some issues with larger facilities, and I know that based on her personality, she would prefer a smaller, more intimate care setting. Is this what Rosemarie's can provide? - Marty
Q: we are looking for a place for an elderly aunt (87) who is currently in another facility in Jacksonville. She has limited income $620 a month from SS. She has mild dementia but gets around well physically. - Neil
Q: Hello, my name is Aracelly and I am interested in starting my own Assisted Living Home facility. I am currently in the Military and ready to start my next dream of helping the elderly. Please let me know if you have an hour or if your would like to have lunch with me to see how you were able to start your journey on helping the elderly. Your time is highly appreciate it. - Aracelly
***This is a great approach for those who wish to enter into the assisted living industry. We recommend checking out our 'how to open a facility' page for further advice and inspiration. - ALD
Don't be fooled by the Questionable Tactics used by many assisted living sites

Assisted Living Directory has a No Spam Guarantee!

Q" My sister is considering applying to live in your facility. Can you tell us how long you have run your home, what you charge residents, do you provide all meals, give medicines to residents, help change bandages, etc. - Terry