Expert Help...If You Need It!
1-877-616-7329


Assisted Living Directory
has been in service for over
11 years
! Learn how
Our Site is Different!
Learn something new today in
Assisted Living Directory's Blog!
An Overview of New Jersey's Assisted Living Regulations: & How To Get A Copy!
Assisted Living Waiver: NJ Program Information
Facility Inspections : Complaints Reports NJ
Medicaid & Medicare: Find out which facilities accept these programs
Important Advice for Anyone Searching For Assisted Living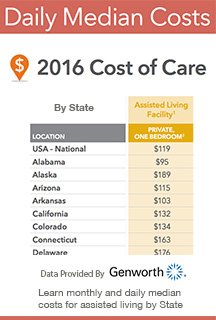 The Health Care Association of New Jersey (HCANJ)
"Is a non-profit trade association representing long term care providers who believe that the individuals they serve are entitled to a supportive environment in which professional and compassionate care is delivered." Website
Elder Abuse:
Report suspected abuse by calling 800-677-1116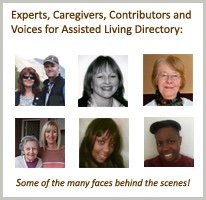 Ask A Question!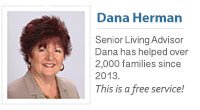 (866) 333-6550
Who we work with & why
Keep up with our future videos! 253,000 + views and counting!
Great examples of questions and comments about Peggy's House:
I am looking for a assisted living for my 78 yr old mother. I have two questions: Do you accept residents who are currently in Global Option? If not, what is your private pay requirement before accepting Global Options Waiver? - Jessica
Q: Does your facility accept pets? - Doug
Q: Does Peggy's house accept medicaid after my Mother's assets are gone? Currently my Mom is 89 and was living on her own. I would like a idea regarding cost? - Mary
Q: My father needs a hoyalift. Is that available for him, with the 24/7 care. I would like to find out more please. My mom is also very community-focused and I would like to learn more about activities on and off the campus. Thank you. - Suzann
Q: My brother has cancer ( 59 yrs old second surgery, 8 months in and has never been told terminal). He is somewhat independent,nil in with my sister and needs space. Respite care. Do you provide and what are the costs. Costs aren't on your website. Please reply quickly, in town for a few days. Thanks - Roberta
Q: I am new to this process – my mother in law has been having medical issues over the past few year after suffering from multiple strokes in one day she has no feeling in her left arm as the years have gone on she is getting worse the challenge for us is she is approaching 68 years old but is having issues walking, showering, and going to the bathroom on her own and forgetting things which is very concerning at this point– we are not sure if this is the route to go but its getting hard helping her day to day – she lives alone and we think the time to start to look into assisted options or even full time live in centers may be fast approaching – can you advise what the process to gather information for your facility is – we live in Scotch Plains and would like her close by so I am starting some work to look at centers in my area – can you advise what the process is? Assisted vs. full time? Do you accept medical insurance?
Thank you in advance - Ann
Don't be fooled by the Questionable Tactics used by many assisted living sites

Assisted Living Directory has a No Spam Guarantee!