Connect With Us!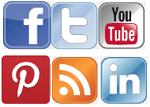 Assisted Living Directory has been in service for 8 years!
Local Arizona Senior Care Help

Hello, My name is Nita I am a certified and local senior care advisor. I am based in Arizona, and I am here to answer your questions!
1-877-687-4988
(A Free Service)


Popular Help Pages:
Sanitation and Food Safety in Assisted Living - Who Regulates It?
Being An Assertive Senior - Getting Your Questions Answered!
Elder Abuse:
Report suspected abuse by calling 800-677-1116
Assisted Living Tidbits
Good questions that we have received about MountainView Manor and assisted living:
We're looking for an assisted living facility for my mother-in-law. She was diagnosed with Alzheimer's Disease 15 years ago and is recently doing worse and she needs more care than family members can provide. Do you have a price list that we could take a look at?
Q: I would like to know if you take people with cancer at your facility who are with hospice now? - Tina
Stay in touch with us on Google+